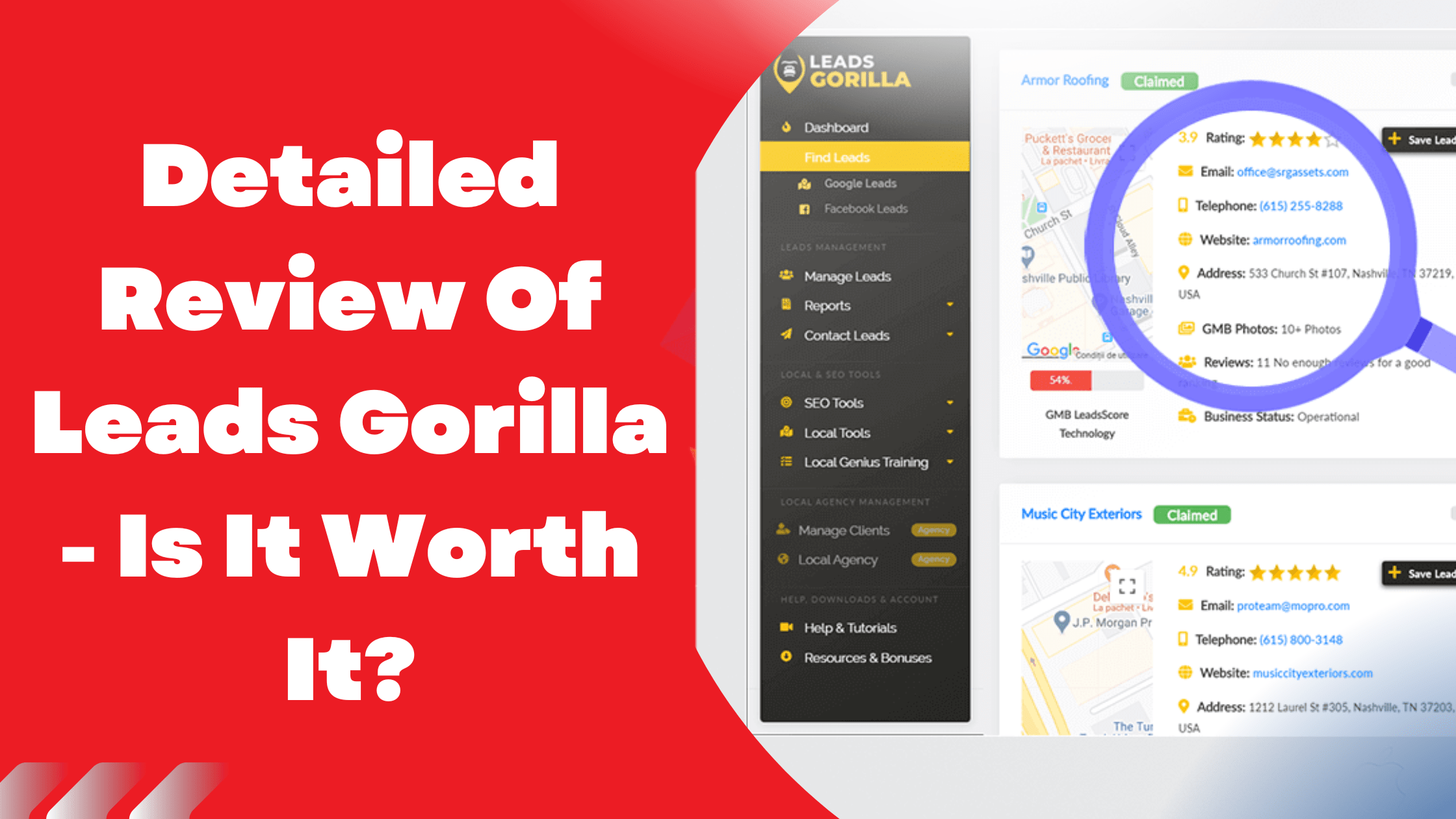 If you own an agency or a business, you understand how difficult it is to find clients. Leads can make or break a company. Spending a lot of time, money, and effort on lead generation strategies that don't work can be exhausting. Businesses are turning to online channels to achieve their objectives. There are numerous apps for this purpose, and they truly do everything possible to assist the online marketer in obtaining the clients that they desire. Leads Gorilla is a simplistic specialized platform that supports some of these fundamental functions.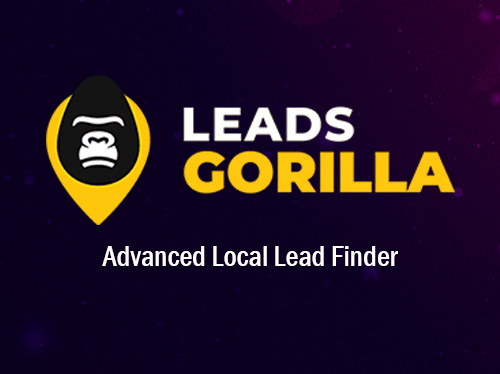 These apps help with everything from maintaining traffic to generating leads to actually gaining sales. Leads Gorilla is a fantastic, ground-breaking app that you should all become acquainted with as soon as possible. If you're looking for a local lead generation app, this is a great place to start.
In this article, we will discuss everything about Leads Gorilla and find out if it's actually worth it.
Leads Gorilla
Leads Gorilla is a sophisticated and powerful software that identifies qualified leads and alerts you to local businesses looking for agencies like yours. They utilize a clever, new algorithm that allows you to find a large number of leads from Google, Facebook, and other platforms.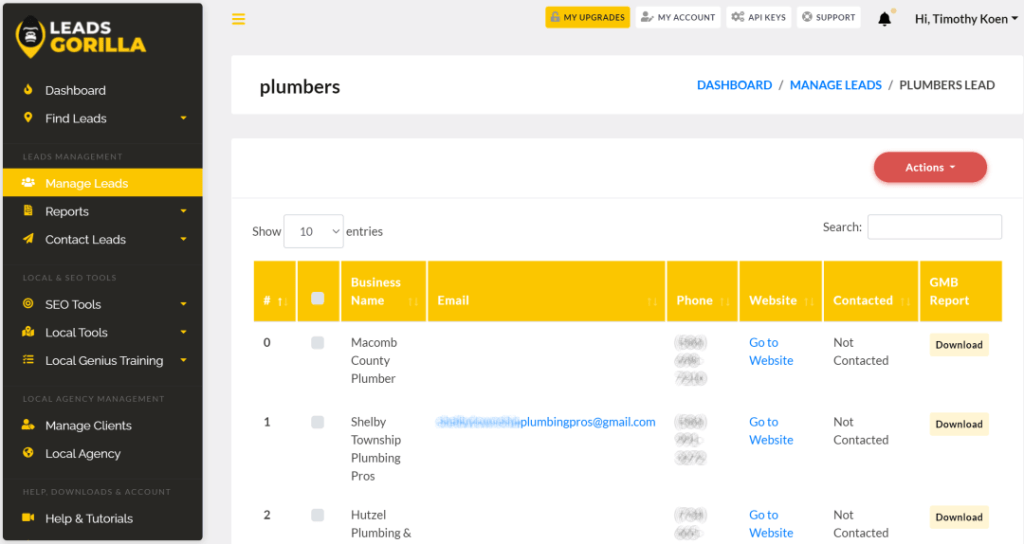 The platform includes first-to-market proprietary local lead finding technology, which allows you to find leads in nearby areas. Anyone can run a successful business and get consistent clients with the help of this tool.
Leads Gorilla Quality Score
This software includes a refined crawling algorithm. As a result, their crawlers are actively searching various platforms for leads. When you search for something, you'll get a qualified lead with contact information and a quality score. This quality score is a one-of-a-kind feature found only in this tool, and it works flawlessly. Their secret algorithm informs you of the quality score, which indicates the likelihood of converting the lead into a sale.
Another feature is built-in email marketing technology, multi-platform support, the ability to generate customized reports that are print-on-demand ready, and much more.
Features
Let's look at some of the key features of the app.
Leads Gorilla will assist you in finding leads across a variety of platforms. Following that, you will be able to generate a large number of reports, which can then be converted into your client.
It is a simple and direct, dedicated service that helps with some of these critical functions. This application helps you achieve all of your goals, from maintaining traffic to generating leads to closing sales.
They use a cutting-edge, insightful algorithm that assists you in locating a wide range of leads from Google, Facebook, and other websites. There is also a custom secret Leads Score algorithm software that will determine how likely you are to land and close the specific lead.
Leads Gorilla can generate a variety of custom reports, including Citation, SEO, GMB, FB, and others. This website will automatically generate a detailed report that will show you how the company's current ranking and marketing can be improved.
Leads Gorilla also allows you to contact any clients you want via email marketing and other methods. You can easily customize the email and then use their DFY proven to convert templates and niches.
This app is extremely useful for developing special campaigns. You can add specific leads to each campaign if you want.
How to Use Leads Gorilla
Step 1
First, decide which platform you want to use to generate leads for your company. Many platforms, including Facebook and Google, are supported by the software. Depending on your company or agency, you are aware of where your potential customers are.
Step 2
Now you must enter your desired keywords and location. The keywords should be related to your business and similar to what you might search on Google yourself. The location can be customized to meet your requirements. You can choose it accordingly if you have a business that takes clients from far away.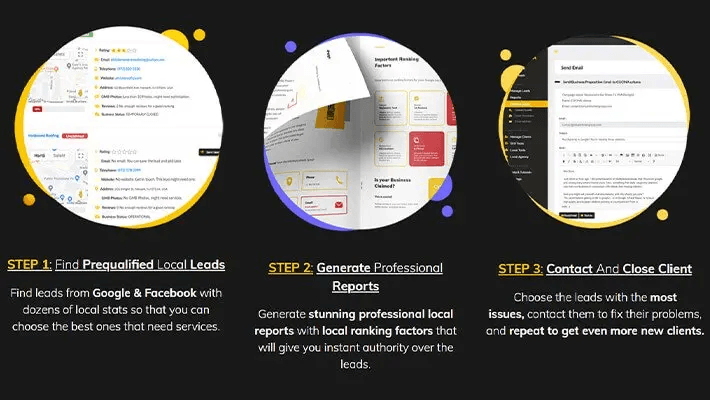 Step 3
After entering the above information, you will be given a list of leads. Leads Gorilla uses an advanced crawling algorithm to find the best possible leads. All leads include additional information such as name, email, contact number, and more. This will allow you to contact them and proceed. It will generate a print-on-demand lead magnet report automatically. You can save it to your computer and use it later.
Step 4
Once you have compiled a list of leads, you can contact them using the contact information provided by Leads Gorilla. As you are aware, email marketing tools are extremely useful for contacting a large number of clients. Leads Gorilla has you covered here as well. Because Leads Gorilla includes an email marketing tool. You can contact them by sending emails directly from the tool.
Is Leads Gorilla Worth Using ?
If you are looking for an application that searches for the leads for you rather than hiring a lead generation expert, which will cost you a fortune, Or maybe you don't know how to contact a client and have no experience whatsoever in writing reports and closing a deal. If you want an all-in-one solution for everything, then Leads Gorilla is your answer. The platform identifies pre-qualified leads, generates reports with complete contact details and helps you close the deal with many other features as well. The app has an advanced feature called Lead Score, which will help you select your potential client. All goals are met with the help of this app, including maintaining traffic, generating leads, and finally winning sales.
Conclusion
We covered everything about this software in this review. Leads Gorilla is one of the best tools for generating thousands of leads and attracting potential customers. There are many applications out there built to achieve the same purpose, but none of them compete with the quality of services Leads Gorilla provides.
Last updated: 22 Feb 2023