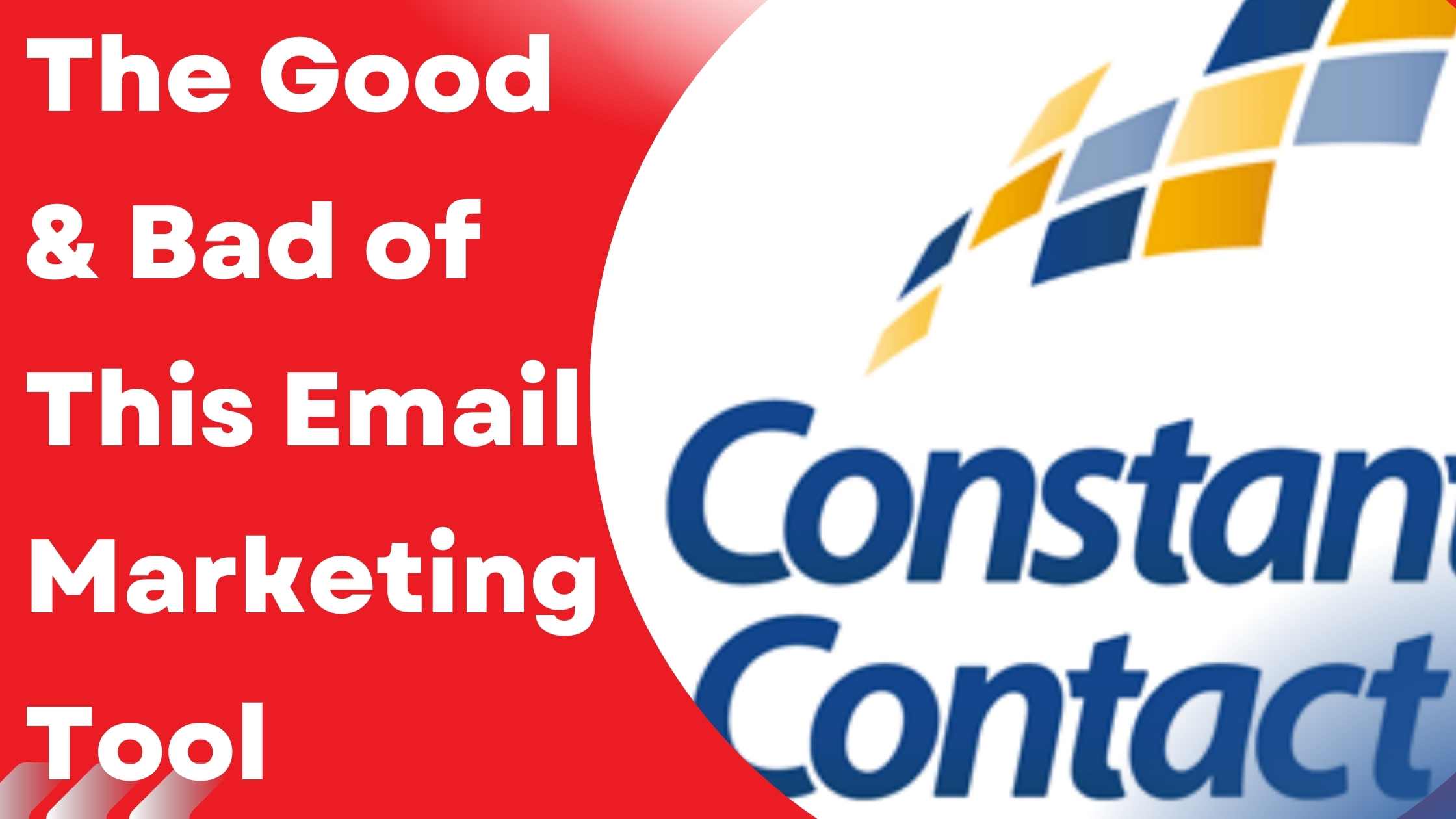 At startupnoon.com, we aim to provide authoritative, trustworthy, expert advice. Our staff thoroughly researches, edits, and fact-checks all content. If you think we can improve this article, please email [email protected].
The email marketing company, Constant Contact, with a 97% deliverability rate has now introduced multiple features to win over its competitors. The new features are a perfect choice for small businesses that want to mark their presence with a great revenue generation. In this article, we will provide a complete Constant Contact Review and discuss all the pros and cons of Email Marketing Tools.
What is Constant Contact
In this constant contact review, it is an email marketing platform that is designed to help you market your products which will be effective to grow your business. This email marketing platform has been around since 1995. The features that the platform provides included Contact management, List building tools, Email Automation, etc.
What is Email Marketing
Email Marketing is effective in any e-commerce business. It is a process to send commercial messages through emails and generate sales. Email Marketing is probably the oldest but the most effective way of online marketing and it tops the choice of entrepreneurs' marketing mix.
Today, there are countless ways to connect with your customers. As people are bombarded with tons of promotional messages on every platform, email seems to be a place of peace. So, it is naturally possible to build a strong relationship with your customer through emails. Also, every person checks their email every now and then.
Pros and Cons of Email Marketing
If you own a business and work as an entrepreneur, you might have heard several times that you should do email marketing but in reality, some businesses are doing well without any kind of email marketing and some needed its help. It just depends on the nature of your business and for that, we will discuss the pros and cons of email marketing so you can make your decision.
When you have something important to offer your visitors, email marketing can bring them back to your website again and again. It also does not have to be a sales pitch. It's not always necessary to offer something free to get them back. This keeps your brand at the forefront of your visitors' minds, so they'll come to you when you have something they want or need.
Emails allow your visitors to see the compassionate side of your company. It's an opportunity to be genuine with your core demographics, which is the most effective method to begin a fresh relationship with them. When a consumer or prospect feels like they know you, they are more likely to be loyal to your brand and to choose you over the competitors, even if your prices are higher.
The majority of customers choose to do business with the firm that provides the best value. Although "value" is frequently associated with "price," it is not the sole means to provide value. A method to add value is to be an expert at what you do so that others can save time and money. People appreciate it when you help them solve their problems. It's a good method to demonstrate value by providing free resources that no one else has. Email marketing can demonstrate that niche expertise is more than just supply and demand in a variety of ways.
Let's pretend that your email isn't immediately removed or filtered from your inbox. It's very likely that it'll never reach the typical user in the first place. Many emails will be filtered out before they are ever seen by anyone through spam filters. That's why many email marketers encourage new users to put the email to their safe list for this reason.
Emails can only be effective if they are sent on a regular basis. When information is contradictory, it reflects negatively on a company's reputation. Nobody wants to do business with an unreliable organization. However, the amount of information that people receive must be carefully balanced. The average individual receives over 2,000 brand messages every day, so your email may be perceived as just another bit of informational white noise.
For email to be a useful marketing medium, it must have some level of activity in the message. It's crucial to be entertaining as well as instructive, but you also need to pack a punch at the end. Even if you do everything you can, some people may still choose not to act. You can provide step-by-step directions and still receive messages from your email subscribers who are unsure what to do next.
In-depth Constant Contact Review 2022
Constant Contact is one of the most established firms in the email marketing industry, with over 650,000 customers. Digital product downloads, event management, appointment scheduling, and social advertising are just a few of the new services they've added recently. To give their customers more choice, they offer integration with over 400 applications. They cater to small and medium-sized businesses, although their costs are on the higher side.
It is popular all around the world, but it is highly liked among North Americans. 87% of the traffic is from the USA.
Constant Contact is the leader in effective email marketing, as it does all predictive analytics using artificial intelligence. There is a strong data security mechanism in place. Constant Contact assists in the creation of professional emails, which boosts client growth and increases revenue.
Features Review
In order to provide a detailed Constant Contact Review, we will discuss its core features to analyze their worth.
User engagement drives automation in constant contact. And this is the aspect that is really beneficial in terms of saving time and generating sales. This is a unique technique of automating your emails, and it can be done in a short amount of time.
It's simple to set up email automation in Constant Contact; to do so, go to campaign options and choose from a variety of options, such as automation series, welcome emails, birthday emails, and anniversary emails.
Constant contact does not give either email behavioral series or email welcoming series to the email plan. Automation series are only accessible in the Email Plus subscription. To use this function, you must either add on or select the Email plus option.
This is a well-known and reliable platform that personalizes your email marketing to a significant level, boosting your online sales. You can sell more in a shorter period of time. Constant Contact allows you to send the correct messages at the right time, giving your consumers more of what they want. According to Forbes, 78 percent of clients will buy things after being influenced by social media's image.
Third-party tools can be integrated to provide additional features and functionality. Constant Contact integrates with a variety of plugins and technologies, including Shopify, WooCommerce, Salesforce, and Google Analytics. If Apps are integrated with Constant Contact, it will aid in increasing market traffic. Once those Apps are joined, business and contacts will be linked. Constant Contact offers Zapier connectors and integrates with all essential and important apps.
Ending Notes
For the Constant Contact Review, it is safe to say that is justifying that it is one of the top Email Marketing platforms available but like every other platform it has its cons too. The complete services are provided in the Email Plus version and it gives limited automation flexibility. But you can resend your emails if the first one got ignored or not seen by the target audience. The platform is yet consistent on the high deliverability rate but the pricing can be better.