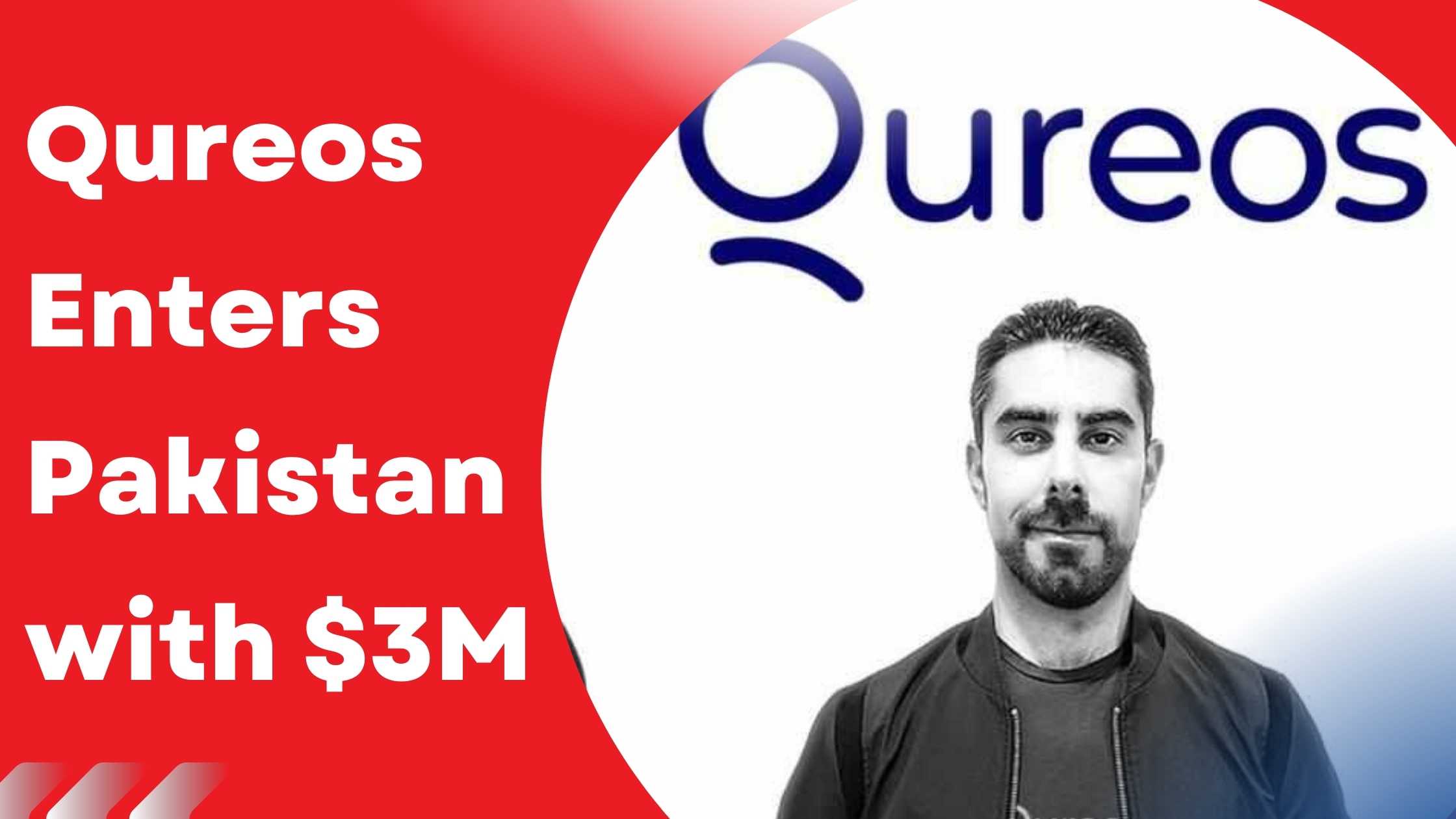 At startupnoon.com, we aim to provide authoritative, trustworthy, expert advice. Our staff thoroughly researches, edits, and fact-checks all content. If you think we can improve this article, please email [email protected].
UAE based learn to earn marketplace, Qureos have secured $3 Million in pre seed round.
The round was led by Dubai based early stage VC COTU Ventures and Colle Capital, a New York-based early-stage VC with participation from Globivest, Plutus21 Capital, Dubai Angel Investors – DAI, AlZayani Venture Capital, and angel investors.
Qureos commonly pronounced as 'Curious', an edtech and future of work marketplace located in the United Arab Emirates, is looking to enter the Pakistani market following their pre-seed investment.
The company announced on Wednesday that it has raised $3 million in a recent investment round led by COTU Ventures, a Dubai-based early-stage VC, and Colle Capital, a New York-based early-stage VC, "to accelerate expansion and democratize 'learn to earn' opportunities for talent internationally."
What is Qureos
Queros was founded in August 2021 by Alexander Epure, Mehrad Yaghmai, and Usama Nini as a passion project to help people advance their careers through mentorship. When the Dubai Future Accelerators chose this passion project to address the skill gap in the transition from campus to the workplace and between employment, it was verified.
Qureos is on a mission to improve the way we study and work by bridging the gap between education and the workplace. Thousands of students graduate from college each year, looking to change occupations or upskill but unsure where to begin. As a result, their cohorts are real-time courses that integrate industry mentorship, hands-on learning, and community support.
COTU Ventures
COTU Ventures is a leading seed stage venture firm based in Dubai that partners with amazing founders at the start of their journey, accelerating their route to product-market fit and ensuring that they have access to the proper financing and skills.
Colle Capital
Victoria Grace, the creator of Queen's Gambit Growth Capital, which is leading Swvl's SPAC IPO, created Colle Capital Partners, a worldwide, opportunistic, early stage technology venture fund based in New York.
Colle Capital is a global technology venture firm that focuses on opportunistic investments. Telecommunications, computers, compliance, digital media, wireless, financial services, security, home automation, and information technology are among the verticals in which they invest.
Qureos Mission
Qureos claims that it has set out to overcome these three issues through hands-on learning with mentors from Google, PayPal, and Cisco, among other big-name organizations. Qureos is an edtech startup because the learning is based on a case-study method, which allows apprentices to apply academic education in real-world circumstances.
"The issue isn't that there isn't any talent. "What we feel is that there is no shortage of talent, but it is underutilized," explains Qureos co-founder Usama Nini. "Merit, a decent network, and experience are the three things that a graduate or someone moving careers needs," he explains.
What Qureos Provide
Qureos' platform teaches skills like social media management, product management, and content marketing. Businesses that have subscribed to Qureos services, on the other hand, recruit these apprentices based on their needs, making it a recruiting marketplace.
Experiential learning increases a candidate's chances of landing a job and relieves firms of the strain of constantly searching for candidates with the necessary abilities. While it currently only connects employers with job prospects, it intends to manage payrolls and other services for its clients in the near future.
Success Rate of the Platform
The Qureos team did not provide a definitive answer when asked about the platform's recruitment success rate. According to Usama, Qureos is solely responsible for making the talent pool available for enterprises to recruit from, hence they do not actively track the success rate.
"It's up to them whether or not to recruit after that." "From there onwards, it's between the businesses and apprentices," Usama, cofounder of Qureos, explains.
Revenue for Qureos
Because of the platform's network effects, Qureos claims it has been able to grow significantly. It collaborates with companies including Agility, Roche, Polygon, and DHL and claims to have over 25,000 apprentices in over 130 countries.
The company makes money by charging apprentices and corporations for subscriptions. Mentors on the site are compensated for their time, with Qureos taking a portion for matching them with apprentices.
Collaboration in Pakistan
The startup plans to expand into Pakistan with the new capital, where it will actively onboard businesses to help them hire apprentices. "Qureos wants to invest extensively in the country over the next three years to create one million learning opportunities and facilitate over 100,000 jobs," the business said in a statement.
"With 29% of the population aged 15 to 29, Pakistan is an appropriate country to focus on as part of the firm's ambition to accelerate 100 million careers," says the corporation.
Qureos also intends to grow its staff in Pakistan, where more than half of the company's present employees are based. It intends to use the funds to expand its remote-first workforce and establish product-led operations, with an emphasis on acquiring expertise for its offices in the UAE, Pakistan, and India.
Plan for Future
Qureos intends to use the funds to expand its remote-first team and establish product-led operations, with an emphasis on acquiring talent for their locations in the UAE, Pakistan, and India. Its multi-city, multi-national staff hails from Swvl, Cisco, Careem, EY, Daraz, HSBC, and Aleph, among others.