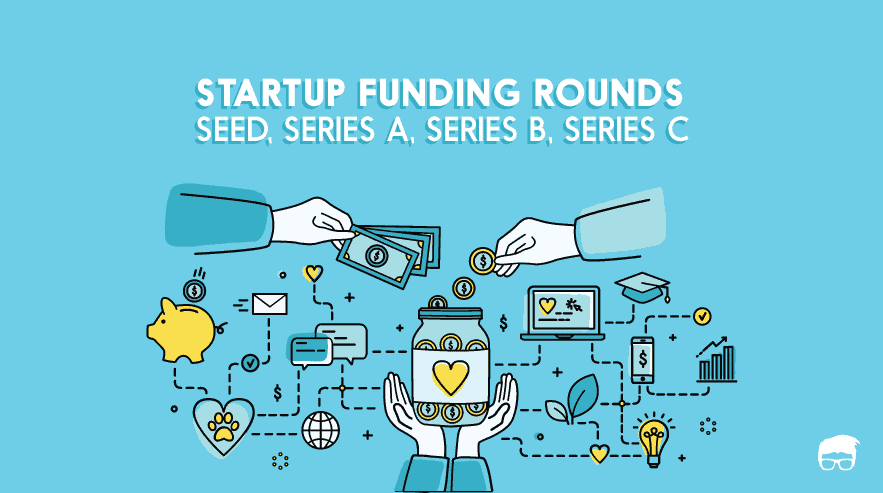 Running a business means putting in money whether it is little or a lot. Funding rounds is a very important element of a startup as well as for a fully established business.
Startup funding rounds
In the start friends, family, personal financial resources help out. But as the business grows it needs further funds for establishment. Startup funding rounds mean presenting your business in a way that shows to be potential enough for funds. It gives an opportunity to external investors to invest in a growing business. Venture capitalists are private equity investors who give funds in exchange for shares. These funds are given mostly to potential-filled businesses. There are two types of venture capitalists including angel investors and venture capitalists firms. Angel investors are patient with the new investors. They are generous enough to give loans for a longer period of time compared to the venture capitalists firm. But in exchange, they do need equity as in profit. Venture capitalists firms give profit to higher growth potential companies. The investors risk in big companies as they get a good return. Venture capitalist investors invest together for the company. In return, they get an equity stake from the company.
Pre-Seed Funding
The pre-seed stage is the starting stage of any business. It's the stage where the individual only has an idea that has to be researched and formulated. Funds are usually the individual's own savings or someone from family and friends. Angel investors are also sometimes very helpful for fundings the very startups. As equity can not be exchanged in this stage so mostly the company's founder funds it himself. As it is just the beginning so nearly tens of thousand dollars and in some hundred of thousand dollars funding is required.
Seed Funding stage
The seed Funding stage is the next one which basically includes the development and testing of the product. Angel and venture capitalists firms usually invest in the seed funding stage. It is named seed funding cause if the business is put in the right way then the business will grow. The funding helps in market research and product development. At this stage, the company can give equity to the angel investors as a return. It's still a risk for investors to invest in the company at this stage. The seed funding is mostly used to lift the company. Normally raising funds for most companies is between $3 million to $6 million.
Series A Funding
Series A funding is the second stage and income starts to come in. Funds at this stage are used for the long-term growth of the company and user base development. Proper planning is required for the proper use of funds at this stage. Investors in series A invest in businesses with high potential and not only with great ideas. Normally venture capitalist firms including Sequoia Capital, Benchmark Capital etc invest in Series A funding. Investors sometimes would feel like a political process. Some investors basically lead the pack. Once the company is able to get hold of its first investors it's easier to get others as well. Angel investors are more seen investing in seed funding rather than in series A funding. Equity ownership is usually given in return for cash. This is the reason why companies that have been successful in seed funding fail to develop investors interest in series A funding. Commonly series A funding raise approximately $2 million to $15 million. In 2020 it reached up to $15.6 million.
Series B Funding
Series B stage is after the product development and now the work starts on the market reach of the company. Not only at this stage company owners have already worked on their user base but have attracted investors' interest in them. Series B includes the expansion of the company. It means production, sales, advertisement, employees costs extra. For this the company needs money. Mostly the funds are around tens of billions of dollars and sometimes even hundreds of billions of dollars. Companies in this stage are well established and their funding is high as well. Mostly it is between $30 million and $60 million where $58 million is average in series B funding. Single institution investors or two or more than two usually lead-in. Angel investors and VCs both can invest but with big cheques. New investors step into series B which will help the company in later-stage investing.
Series C Funding
Series C means the company is already successful. The funding that is required by the company is to grow its product as well as business in the market. Investors easily invest in this stage cause they are sure of a big profit. Since the company has already made a big success it can also be acquired by another company. The investors are so confident that they invest for its opening in any other location as well. Merging of business is also greatly supported by investors. Usually, it is done with competitors as it's less risky and more investors can invest. Hedge funds, investment banks and many others join in with the investors. The investors are truly confident and they in exchange get money as well as secure their own position as leaders. Most of the companies usually stop it on series C but some of them go for D and E as well. Those companies who want to achieve more global attention go for more funding. At the stage of series C funding, the company has already gained its power in the market.
The bottom line
Understanding these different rounds helps in startups as well as business prospects accordingly. Planning is very important because it is one stage funding that leads to another. Sometimes the startups miscalculate leading to failure. Series help the investors invest in the company according to the required stage.
Note: If you want to read more tech articles head over to the tech profile section.
Disclaimer: At startupnoon.com, we aim to provide authoritative, trustworthy, expert advice. Our staff thoroughly researches, edits, and fact-checks all content. If you think we can improve this article, please email feedback@startupnoon.com.