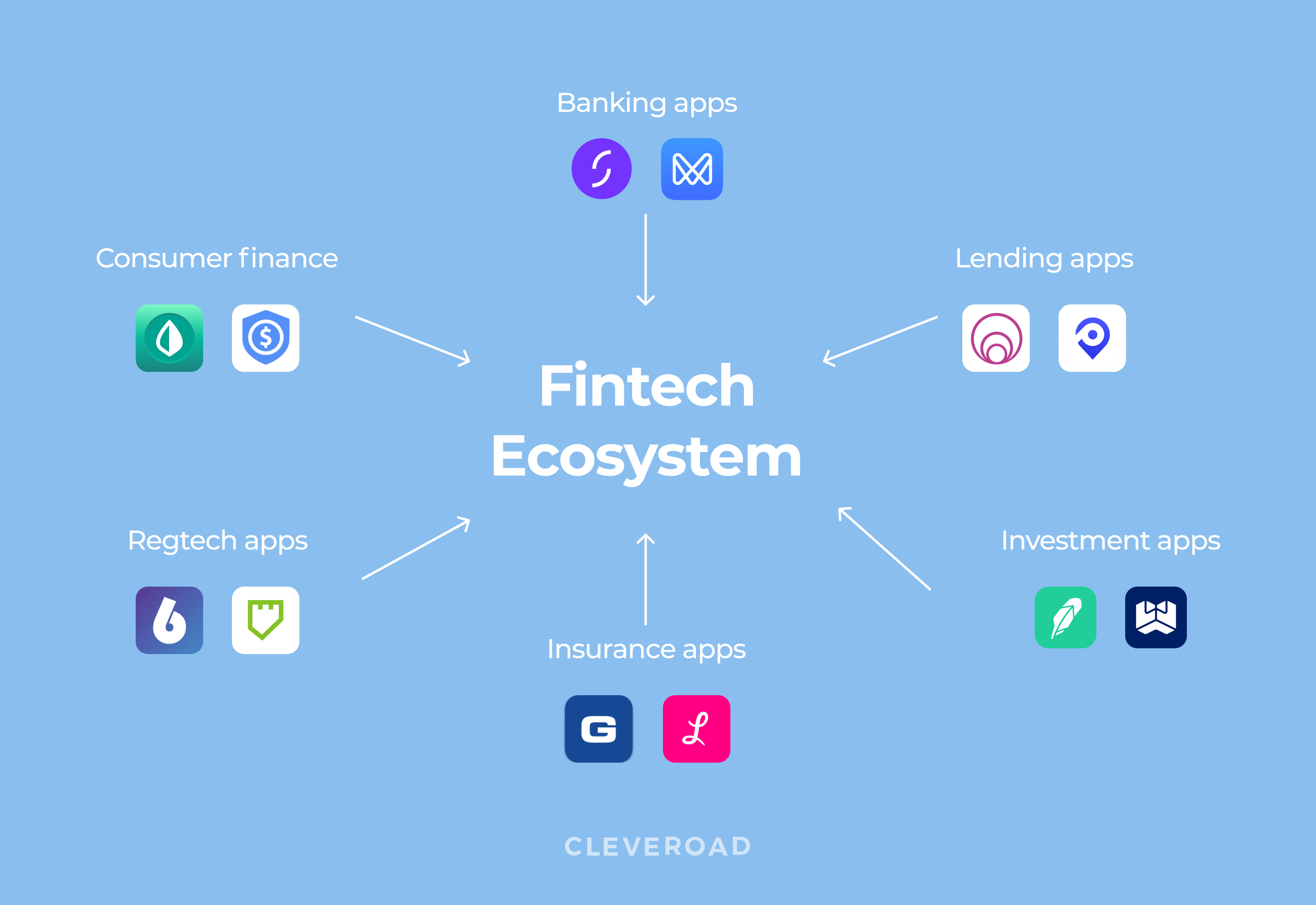 Fintech apps are Financial technology applications.
Businesses take technological solutions to build and improve financial services.
Top fintech apps and their usage and offers for customers.
Fintech apps are financial technology apps that help businesses maintain their financial services. It is to build automate and improve financial processes. Many finance companies and banks are now using these applications.
10 Best Fintech Apps of 2024:
MoneyLion
MoneyLion is a US-based app developed in 2013. To get its subscription the users have to pay $19.99 per month. This app also gives products and offers for its customers. Core membership is a product of MoneyLiond. It is similar to a traditional checking account. Things like debit cards and cash-back rewards are absolutely free. Regular purchases and timely payment helps users earn credit as well. Credit builder plus membership includes core membership facilities and also credit builder loans. It has also a monthly fee. A financial heartbeat tracker helps the users in a lot of things. It tracks – saves, spend, shield, score and strive information of the user. It also keeps a track of personal savings and investments. It also maintains a positive bank balance and on-time payments. Money investing is also another facility provided by the bank. The company invests $50 per month in the user's account. The user has to maintain his profile and the bank invests accordingly. MoneyLiond raised $100 million in series C led by Edison Partners & Green Spring Associates.
Robinhood
Robinhood is an online discount brokerage that offers commission-free trading. It provides web as well as mobile-based services. The users can invest and trade in stocks, exchange-traded funds, American depositary receipts etc. It makes money through membership fees, loans, interest, fees on cards and much more. The app has raised around $323 million led by DST global. There are many competitors of the app including Charles Schwab Corp, Coinbase Global INC and many more. As this app is a member of SIPC. It means it protects the securities of its customers up to $500,00.It still has to work on product range and customer support.
Chime App
Chime is also a USA based app and currently, it is $14.5 billion worth. The users can handle their savings and spend money easily. There are also no hidden transaction fees. Its multiple automatic saving options and free ATM networking makes this app popular. It also gives free-free mobile payment services to its customers.
Nubank
Nubank is a Brazil-based app. It is currently $30 billion worth. Nubank app is considered to be one of the best fintech apps. It provides invoices and tracks money spend. It also deletes purchases and gives out reward points to its users. The company rose $400 million in Series F round by Woody Marshall. It's gonna reach 12 million users and soon will be shortlisted for startup decacorns.
Mint App
Mint is a US-based app. Its current value is $140 million. It is a most useful one as it collects relevant information, accounts and transactions of the user's card. It alerts the user of the unpaid bill and gives advice for spending money. All data is encrypted which means it's safe and secure.
Revoult
It is a UK-based app. Its London-based app provides many facilities to its customers. It gives a pre-paid debit card, currency exchanges, cryptocurrency exchange, and peer-to-peer payments. It has good future plans which surely make it more successful. The company is planning to get $500 million from the investors and yet in four years, it has collected $6 million. It helps restaurants and cafes by making a monthly budget. Not only that it also splits bills between friends and family making it easier for them in bill calculation. Their ATM withdrawal allows 120 currencies and their mobile banking allows 29 currencies. It also has access to different cryptocurrencies such as Bitcoin, bitcoin trial etc…
Coinbase
Coinbase is a US based app. It operates blockchain and cryptocurrency world. It is the largest cryptocurrency app in the USA. It sells and tracks popular digital currencies. It is used by 25 million users across 32 countries. It is also a very safe app.
N26
N26 is a Berlin-based Fintech app. It provides fast, flexible, and transparent money management tools to control fiances. It raised $300 million in a Series D round led by Insight Venture Partners. It also has a banking license and has got face and fingertip recognition.
Finch
Finch is an Australian-based app. The main aim of this company is to make finance more social and easier. Sending and receiving money is also possible without bank details. This app is basically for personal finance and it is pretty flexible to use.
Tellus
Tellus is also a US-base Fintech app. It is made especially for landlords and tenants. It is basically to pay rents, maintain all the tenant information, in-app messages, repairs, and much more. It has property and wealth management features. It also has smart saving functionalities and in-app funds transfer as well.
Fintech Statastistics
The global financial sector will be $26.5 trillion by 2022. 60% of credit unions and 49% of traditional banks believe in partnering with fintech companies. By 2022 78% of millennials United States-based will become users of digital banking.
Benefits of Fintech Apps
Fintech apps are very convenient. They can be easily used on mobile phones and tablets. Businesses can deliver personalized data and experiences to customers. Business models are made on a wider range of customers' information. The approval process has now become quicker and companies have a great advantage over it. Safety is the top concern especially related to finance. Companies use high and safe technologies for their data.
Biometric authentication and data encryption are mostly used for data security.
Fintech apps have become a top priority these days as it gives top offers and opportunities to its users.
Note: If you want to read more tech articles head over to the tech profile section.
Disclaimer: At startupnoon.com, we aim to provide authoritative, trustworthy, expert advice. Our staff thoroughly researches, edits, and fact-checks all content. If you think we can improve this article, please email feedback@startupnoon.com.