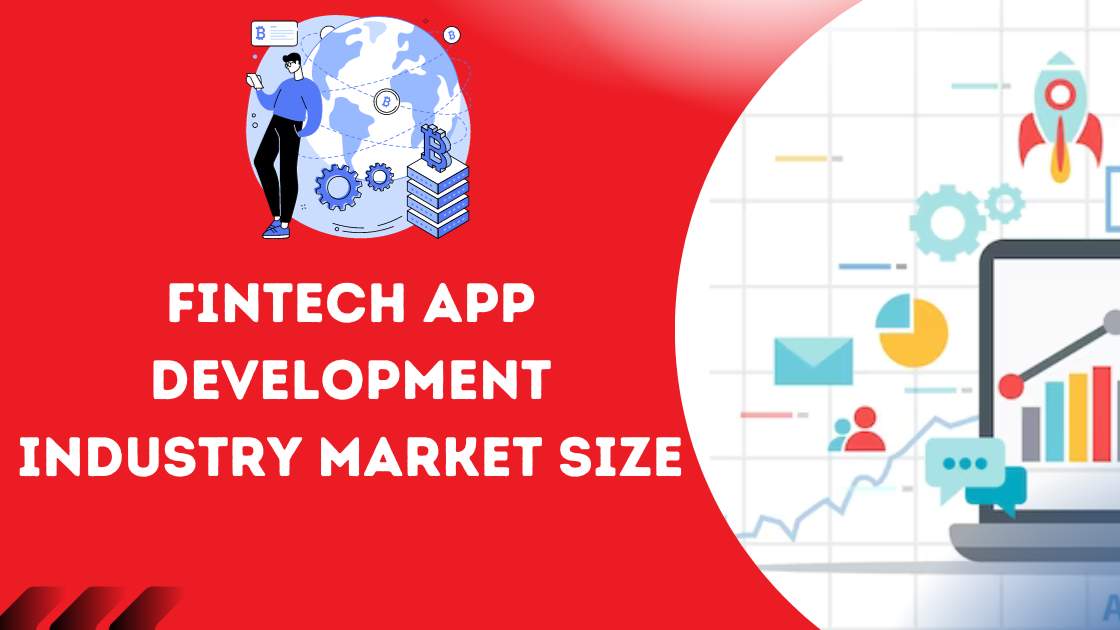 The fintech (financial technology) industry has experienced massive growth over the past decade, powered by the rise of digital financial services, mobile payments, online lending, and more. As consumer adoption of financial apps continues to accelerate, the fintech app development sector has emerged as a dynamic and high-growth tech niche.
In this comprehensive guide, we explore the size of the fintech app development industry, development trends, top apps and startups, and projections for future growth.
Defining the Fintech App Development Landscape
Fintech app development refers to the creation of software applications that provide financial services through digital channels. These include:
Digital Payments – Apps for sending/receiving money, paying bills, and online purchases. Example: PayPal, Venmo.
Lending & Financing – Apps offering loans, financing options, crowdfunding platforms. Example: SoFi, Tala.
Investing & Wealth Management – Apps providing investing, trading, robo-advisory, and wealth management. Example: Robinhood, Acorns.
Banking – Digital banking, budgeting and money management apps. Example: Chime, Digit.
Insurance – Apps for insurance policies, quotes, and claim processing. Example: Lemonade, Root Insurance.
Cryptocurrency – Apps enabling crypto buying, trading, payments and wallet management. Example: Coinbase, Blockchain.com
Leading fintech apps utilize the latest technologies like AI, big data analytics, blockchain and IoT to deliver innovative financial use cases. The COVID-19 pandemic has further accelerated adoption of contactless digital financial transactions.
Market Size and Growth Projections
The fintech industry has exploded in size over the past decade. Here are some key stats on the market size:
In 2022, global fintech app revenues hit $157 billion, up nearly 20% from 2021.
Fintech apps accounted for 33% of all consumer spending on Apple's App Store in Q1 2022.
There were over 2 billion downloads of finance apps globally in 2021. This expanded to 2.3 billion downloads in 2022.
Digital payment apps alone saw $407 billion in transaction volume globally in 2021.
The number of fintech startups has risen from over 12,200 in 2020 to around 19,000 in 2022.
The fintech app development market is projected to continue on its high growth trajectory:
Global fintech app revenues will reach $210 billion by 2024, representing a CAGR of 15% from 2022-2024.
Emerging markets will drive growth with increasing smartphone penetration and internet connectivity.
Blockchain/crypto apps and digital lending apps will be top growth segments.
Based on these projections, fintech promises to be among the most promising tech sectors for developers, entrepreneurs and investors alike.
Top Fintech App Categories
Let's look at some of the major fintech app categories powering growth:
Digital Payments – The payments segment makes up the largest share of the fintech app market. Apps like PayPal, Apple Pay, Cash App, PhonePe (India) and Mercado Pago (LatAm) have hundreds of millions of users worldwide. The global mobile payments market is forecast to hit $10 trillion by 2026.
Investing and Trading – Stock trading and investing apps like Robinhood and WeBull are hugely popular, especially among millennial and Gen Z consumers. The rise of micro-investing apps like Acorns is also notable.
Digital Lending – Loan and financing apps like Tala and Branch provide quick access to credit in emerging markets, while SoFi pioneered online student loan refinancing in the US. This segment will grow as credit underwriting is automated using machine learning algorithms.
Neobanks – Neobanks provide branchless banking purely through digital channels. Prominent examples include Chime, Revolut and Nubank (Latin America's biggest neobank). Global neobank users are projected to reach nearly 2 billion by 2030.
Personal Finance – Budgeting and money management apps like Mint help consumers track finances, cut spending and save money. Many neobanks also offer personal finance tools as value-adds.
Insurance – Insurtech startups like Lemonade, Root and Metromile are disrupting insurance distribution with mobile apps, using AI/ML to automate claims and underwriting.
Leading Fintech App Developers and Startups
The fintech app development ecosystem includes both B2C apps targeting consumers as well as B2B apps for financial institutions. Here are some of the most prominent players:
Consumer Fintech Apps:
PayPal – The payments pioneer with over 350 million users.
Revolut – A $33 billion valued neobank with 35 million users across Europe.
Coinbase – The largest crypto exchange in the US, with over 89 million verified users globally.
Robinhood – The investing app popularized commission-free stock trading for millennials.
Chime – A leading US digital bank app with over 12 million accounts.
Remitly – A mobile remittance app helping immigrants send money across borders.
Enterprise Fintech Apps:
Stripe – Provides payment processing infrastructure for millions of businesses globally. Now valued at $95 billion.
Plaid – Enables connecting bank accounts to fintech apps via its data network. Acquired by Visa for $5.3 billion.
DocuSign – Offers e-signature and digital transaction management apps. Valued at $30 billion.
Marqeta – Issues payment cards and processing for fintechs and neobanks. Went public in 2021 at a $17 billion valuation.
Top Fintech App Development Companies
Besides startups, a range of companies provide fintech app development services for clients across sectors like banking, insurance, retail, and more. Some leading fintech app development firms include:
LeewayHertz – A US-based firm building high-end fintech apps for startups and enterprises.
ScienceSoft – An Eastern European software engineering company that has delivered various complex fintech projects.
Iflexion – Texas-based company offering fintech app design, QA and maintenance.
PixelCrayons – An Indian app dev shop with 150+ fintech experts serving startups globally.
Intellectsoft – A Silicon Valley software consultancy with deep domain expertise in fintech.
Hedera18 – A Poland-based specialist fintech and blockchain app development agency.
Key Fintech App Features
Though features vary across fintech app verticals, some common capabilities include:
Intuitive, engaging user interface following material design principles.
End-to-end digital account opening, profile creation flows.
Transaction processing, payment acceptance, settlement engines.
Plaid/Yodlee bank connectivity and account aggregation.
Robust data security protections like encryption and tokenization.
AI/ML-enabled personalized recommendations and predictive analytics.
Real-time transaction tracking with alerts and notifications.
Customer service integration using chatbots and in-app messaging.
Comprehensive reporting and analytics dashboards.
Integrations with financial data feeds and third-party services.
Emerging Fintech App Development Trends
Rapid innovation is happening across the fintech app development landscape:
Embedded Finance – Integrating financing options like loans and insurance within non-finance apps.
Open Banking – Support for open APIs and data sharing between different finance apps.
Hyper-Personalization – Leveraging AI/ML to provide highly tailored recommendations and insights.
Blockchain – Cryptocurrency and decentralized finance (DeFi) app development.
Buy Now Pay Later (BNPL) – Integrating flexible financing for ecommerce purchases.
Real-Time Payments – Fast settlement and access to funds.
Fintech App Development Challenges
However, fintech app developers also need to navigate some key challenges:
Strict Compliance and Regulations – Staying compliant with complex financial regulations across different markets requires expertise.
Security – Safety of sensitive user financial data from cyber threats is paramount.
Legacy Systems – Integrating with traditional banking systems can be tricky.
User Trust – High-profile fintech scandals risks eroding consumer trust. Proper transparency into algorithms/data practices is vital.
Competitive Clutter – Differentiating and positioning a new fintech app among thousands of competing apps is difficult.
The Outlook for Fintech App Development
Despite these hurdles, the future remains bright for the fintech app development ecosystem. The COVID-driven digital acceleration, processed automation, mainstream blockchain adoption, and reach into untapped emerging markets will propel fintech to new heights. With innovative fintech apps transforming how money flows, there will be no shortage of opportunities for developers to capitalize on this fintech revolution.
Disclaimer: At startupnoon.com, we aim to provide authoritative, trustworthy, expert advice. Our staff thoroughly researches, edits, and fact-checks all content. If you think we can improve this article, please email feedback@startupnoon.com.