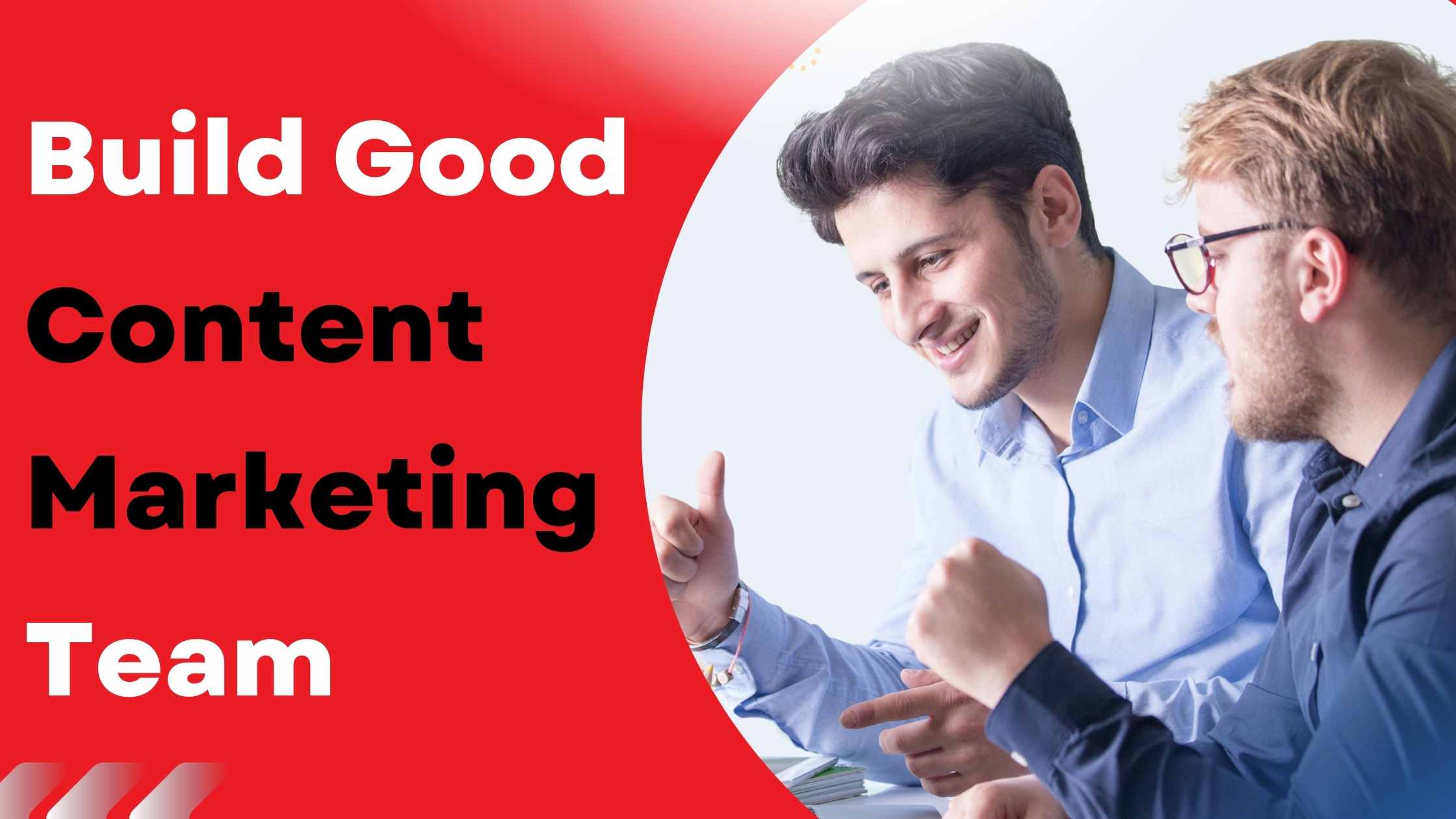 At startupnoon.com, we aim to provide authoritative, trustworthy, expert advice. Our staff thoroughly researches, edits, and fact-checks all content. If you think we can improve this article, please email [email protected].
If you want your content marketing efforts to be worth it, you need to build a good content marketing team. Because a good content marketing team will work to boost the sales by bringing qualified leads though if the team is not properly structured, it will weigh down your efforts.
In this post, we will guide you through the tips and tricks to build a good content marketing team regardless of the size of your company.
What is Content Marketing
Let's first understand what content marketing is and why we need it.
When it comes to long-term, sustainable growth, businesses must consider a content marketing team to do their content marketing. Knowing how, when, and where to publish, how to organize information online with the goal of reaching a specific audience, understanding SEO, incentivizing profitable customer action, and so much more are all part of content marketing.
And bringing it all together necessitates a combination of marketing knowledge, artistry and creativity, and content talent.
Structure of a Good Content Marketing Team
Successful content teams come in all shapes and sizes, from writers and editors to social media managers, content marketing teams, and designers. An ideal team should consist of five content creators, one senior editor, a QA/proofreader, a junior developer to publish the content and handle technical issues, an SEO specialist to provide quality keyword research and performance analysis, and a content manager to oversee the process and come up with hot topics.
It is obvious that you can do content marketing well with a small team in 2022. Outsourcing key roles to freelancers or agencies are, in fact, one of the most cost-effective ways to scale your content marketing production. The most common task that is outsourced is the actual writing.
According to a survey conducted by Databox of which responsibility is your team most likely to outsource the results are as follows:
A good content marketing team will cover the following roles with a mix of in-house and outsourced talent. Remember that it is possible for one person to fill multiple roles.
Writers
Managing Editor
Content Strategist
Designers
Social Media Managers
Content Marketing Coordinators
Podcast & Video Producers
Analytics Specialists
Content Marketing Team
We're all in agreement that content marketing is one of the most effective forms of marketing a startup can employ. It's less expensive than traditional ad purchases, easier to track than PR, and it reaches a specific audience while establishing you and your company as experts in that field. If you're careful and methodical, you can create an effective content factory. Do not begin hiring writers and editors at random. Work in phases, be smart, and let people grow into their roles as the company grows.
You need to practice some guidelines in order to form a good content marketing team.
Determining your own vision is one of the crucial steps to building a good team. If you are not clear in your head about the purpose of your company, you can never convey it to your team as well. After clearing your thoughts, you can align your team. It is important to set a goal for your content marketing program which will help you in the alignment of your team. This includes understanding the purpose and measuring progress and success.
You can start building your team from the top positions. In this way, the further team can be led by someone and not just on their own. The Chief Content Officer and the Content Marketing Manager are two important leadership positions in large organizations.
The Chief Content Officer is in charge of overseeing all aspects of the content program to ensure that the company's content marketing strategy is on track and meets its business objectives. The Chief Content Officer will report to the Content Marketing Manager. After the vision and strategy have been defined, this person focuses on laying out the roadmap for the team.
In smaller businesses, these roles may be combined. The Chief Content Officer and the Content Marketing Manager will then define the job roles and create a formal structure for the team. This will aid in the hiring process and recruitment for these specific roles, as well as keep the team organized and on track.
Define your Content Style
This is a critical step in ensuring that every prospective customer has a similar experience with your brand. Determine your tone of voice, writing style, and messaging preferences, which will be carried throughout your content.
Create a style guide and document your tone of voice and communication style so that everyone on your content marketing team represents the brand with the same integrity, values, and tone. It will also assist you in determining whether content team candidates are a good fit by comparing their portfolio and writing style to yours.
The content strategist generates ideas, brainstorms, and challenges the status quo. They are constantly on the lookout for gaps in your customers' journeys and innovative content to fill them. Your managing editor should be in charge of overall content direction, and you must pay close attention to all metrics.
This content specialist is well-versed in the competitive landscape of your industry. They are constantly thinking about and testing new types of content and formats.
Be specific for your audience, like when it comes to marketing services for government contractors, a content marketing team can be an essential part of their long-term, sustainable growth. This team can help with everything from knowing how, when, and where to publish content, to understanding SEO and how to reach a specific audience. By providing these services, a content marketing team can help government contractors effectively market their services and incentivize profitable customer action.
It's time to hire a writer, preferably one with a lot of experience. Working with journalists or creative writing majors rather than marketing specialists is always a good choice. Journalists understand how to convey information in fewer words. They don't use marketing jargon and are natural storytellers.
You must start a blog and create content centered on the brand and the problems that your product can solve. Make sure every blog post and article includes a call to action, and start tracking traffic to ensure leads are coming in.
Communication Amongst the Team
People will get to know each other much better when they can hear their voices and see their facial expressions rather than communicating via chat or phone.
Asynchronous training videos can be created by doing small editing to the videos with the help of a quick video editor to help team members in different time zones catch up, but it's also important to schedule regular one-on-one meetings between managers and their direct reports. Regular team meetings can also aid in keeping everyone connected and moving in the same direction.
You will achieve your content goals if you have a cohesive, energized team that is constantly pulling in the same direction and producing their best work in your company's name.