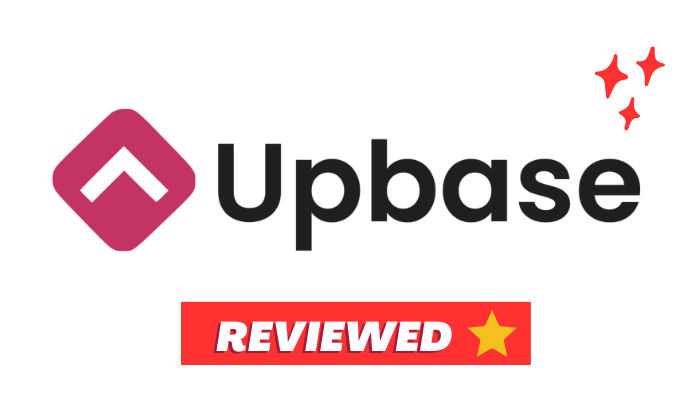 At startupnoon.com, we aim to provide authoritative, trustworthy, expert advice. Our staff thoroughly researches, edits, and fact-checks all content. If you think we can improve this article, please email [email protected].
Tools reviews is an initiative by StartupNoon to publish detailed reviews of software products, all information in this post is vetted by Upbase.io team.
Upbase.io is a project management and team collaboration tool that helps businesses stay organized, efficient, and productive. In this review, we'll take a closer look at the tool's key features, benefits, pricing, integrations, reviews, and discounts to help you decide if it's the right fit for your business.
Usability: Intuitive and User-Friendly
Upbase.io is a user-friendly tool that's easy to navigate and use. The platform's simple interface allows you to manage tasks, projects, and team collaboration in a single place. The dashboard is well-organized, making it easy to access all the essential features quickly.
Integrations: Connect with Your Favorite Tools
Upbase.io integrates with several third-party apps and tools that you may already be using, including Slack, Google Drive, and Trello. This feature allows businesses to import and manage their data across different platforms and channels seamlessly.
Here's a table that outlines Upbase.io's key integrations:
| Integration | Description |
| --- | --- |
| Slack | Connect with your Slack workspace to receive notifications and stay updated on team activities |
| Google Drive | Import files from Google Drive and collaborate on documents with team members |
| Trello | Connect with Trello boards and manage your Trello cards within Upbase.io |
| Jira | Import issues and projects from Jira and track progress |
| Zapier | Connect with thousands of other apps using Zapier |
Pricing: Affordable Plans for Every Business
Upbase.io offers three pricing plans to choose from, depending on your needs:
Plan
Features
Monthly Price
Free
Unlimited tasks
Unlimited users
Up to 3 lists
Unlimited storage (5MB/file)
Access 1 month of chat messages
iOS and Android mobile apps
$0
Premium
Everything in Free, plus:
Unlimited lists
Unlimited free guests (soon)
Unlimited storage (250MB/file)
Access full history of chat messages
Recurring tasks
Priority support
$6
Features: Boost Your Productivity
Upbase.io offers a wide range of features designed to help businesses streamline their workflow and increase productivity. Here are some of the top features:
Project Management: Manage projects, set milestones, and track progress.
Task Management: Create and manage tasks, set due dates, and assign team members.
Team Collaboration: Communicate and collaborate with team members in real-time.
Time Tracking: Monitor time spent on tasks and projects.
Reports: Generate reports to gain insights into team performance and project progress.
Benefits: Increase Your Efficiency
Upbase.io offers several benefits to businesses looking to streamline their workflow and increase productivity. Here are some of the top benefits:
Improved Efficiency: Upbase.io automates many of the tasks involved in project management and team collaboration, saving businesses time and resources.
Better Collaboration: Upbase.io's team collaboration tools promote communication and collaboration among team members, improving efficiency and productivity.
Customizable: Upbase.io allows businesses to customize their workflow and project management strategies based on their specific needs and goals.
Reviews: Early Users Praise Upbase.io
Upbase.io is a new tool and has not yet received many reviews from users. However, early users have praised the platform's ease of use, powerful features, and affordable pricing.
Discounts: Try Upbase.io for Free
Upbase.io offers a 14-day free trial and a 30-day money-back guarantee. Businesses can also take advantage of special pricing and discounts by subscribing to the platform's newsletter.