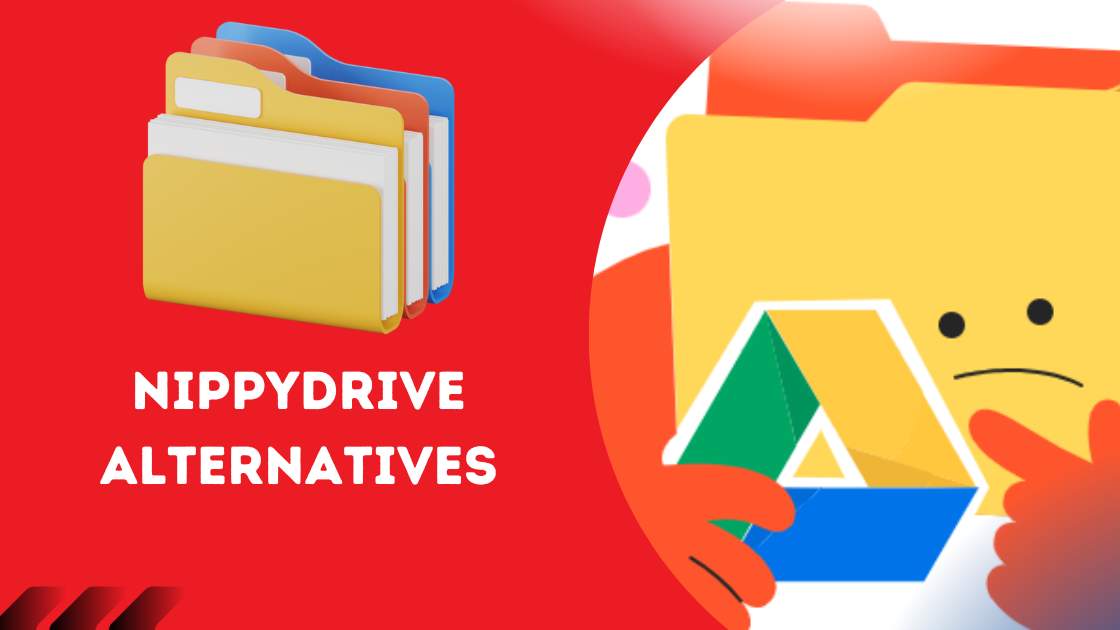 With the rise of remote work and frequent digital collaboration, easily sharing large files online has become essential. NippyDrive offers a free solution for basic file transfers, but has limitations users should be aware of. In this article, we'll take a closer look at what NippyDrive is, how it works, its privacy policy, downsides, and some alternative services to consider.
Overview of NippyDrive
NippyDrive is a free web-based platform that allows simple file sharing online. Users can upload documents, photos, videos, and other file types up to a maximum combined size of 100MB.
To share files, you upload them to NippyDrive's servers and then generate a unique link to send to recipients. This allows them to download the files directly from NippyDrive without requiring an account.
Files remain available for 30 days after uploading. You can also organize files into folders. But overall, NippyDrive offers a no-frills, stripped down file transfer experience geared for basic needs.
NippyDrive Privacy Policy
According to its privacy policy, NippyDrive collects very limited user information:
Non-personal data like browser type, operating system, etc.
Cookies for user convenience and site analytics
It does not collect any personal user data like names, emails, etc. Files are not scanned or accessed by NippyDrive staff either.
However, NippyDrive notes it may share aggregated analytics data with business partners. So full anonymity is not guaranteed despite minimal data collection.
Limitations and Downsides of NippyDrive
While handy for simple transfers, NippyDrive does have some significant limitations:
100MB total size restriction makes sharing large files difficult
No user accounts or ability to manage upload history
Only retains files for 30 days before deleting
No password protection or expiration settings for shares
Lack of desktop syncing, mobile apps, or collaboration capabilities
So NippyDrive is not equipped for secure file sharing, sending large files routinely, collaboration, or remote access convenience. For those needs, more full-featured alternatives are required.
Top Alternative Services for File Sharing
Here are some top free services similar to NippyDrive but with expanded capabilities:
1. Google Drive
Offers 15GB free storage
Integrated with Google productivity suite
Mobile apps and desktop syncing
Can set share expiration and password protection
2. Dropbox
2GB free storage plus earn more through referrals
File versioning and advanced sharing controls
Offline desktop and mobile access
3. Microsoft OneDrive
Includes 5GB storage free
Integrates with Microsoft Office suite
Share folders for collaboration
Syncs across devices automatically
4. WeTransfer
Send files up to 2GB without any registration
Add password protection and expiration to transfers
Customize transfers with themes and messages
5. MediaFire
10GB free storage offered
Direct drag-and-drop web uploading
Set passwords and expiration dates on shared links
6. pCloud Transfer
No sign up required, completely anonymous
Send files up to 5GB in size per transfer
Email notifications to recipients
7. AnonFiles
No limits on files, transfer size, or bandwidth
All files encrypted end-to-end automatically
Permanent free accounts available
When to Use NippyDrive
Despite some limitations, NippyDrive can still be handy for quick ad hoc file transfers in scenarios like:
Sending a few photos or small documents
Passing a 100MB video privately to someone
Sharing a file that doesn't need long term retention
It offers an anonymous, no-hassle way to transfer modestly sized files. But for professional or frequent file sharing needs, more fully featured platforms like Google Drive or WeTransfer tend to be better options.
NippyDrive occupies a niche for simple uploads and sharing temporary access links. Use it for basic transfers, but know its restrictions compared to more capable alternatives.
Disclaimer: At startupnoon.com, we aim to provide authoritative, trustworthy, expert advice. Our staff thoroughly researches, edits, and fact-checks all content. If you think we can improve this article, please email feedback@startupnoon.com.