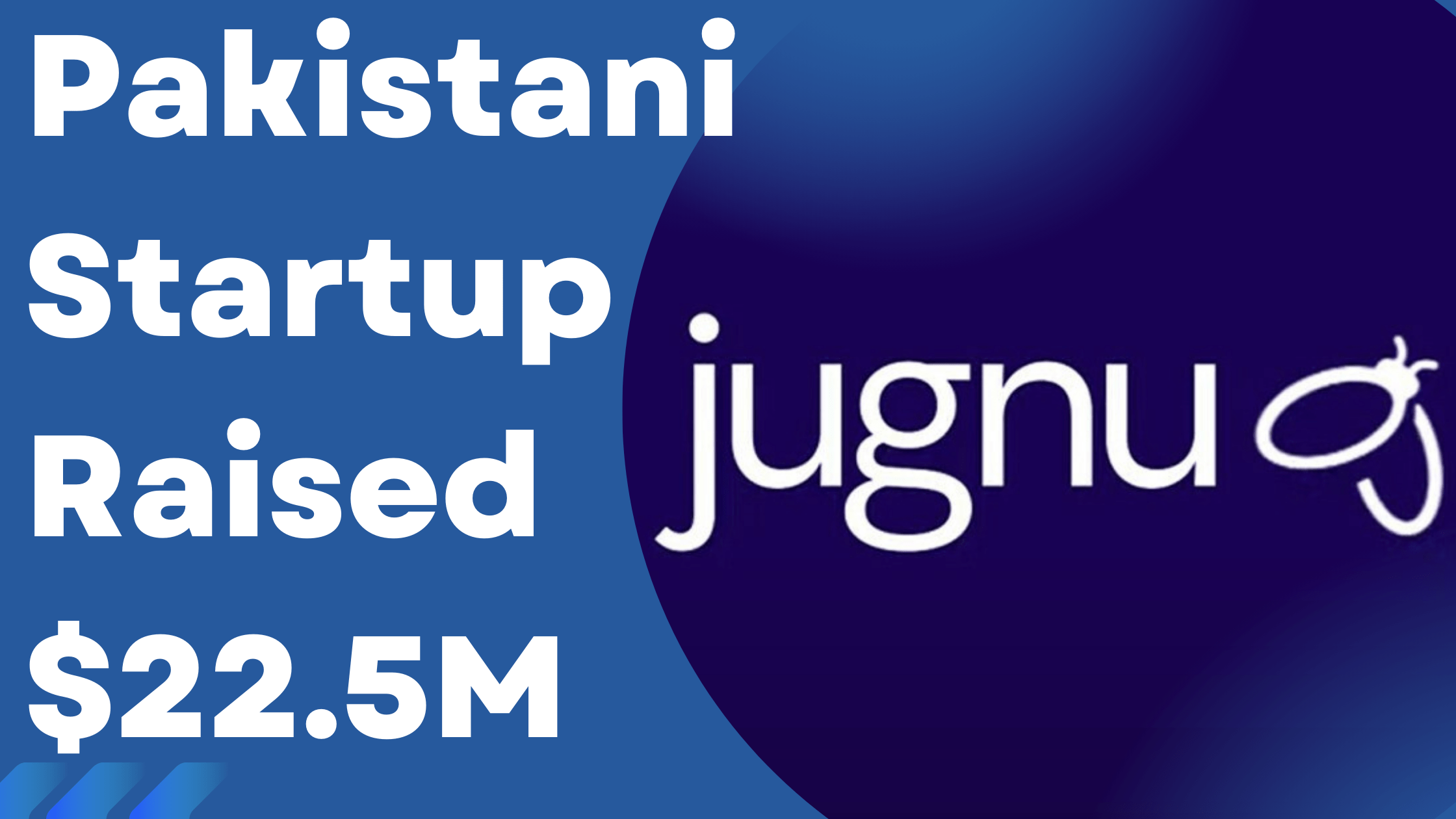 At startupnoon.com, we aim to provide authoritative, trustworthy, expert advice. Our staff thoroughly researches, edits, and fact-checks all content. If you think we can improve this article, please email [email protected].
Pakistan's B2B e-commerce startup Jugnu, which is the connection between small businesses and suppliers, has raised $22.5M in Series A funding, as reported on their official blog. It is an initial strategic investment from MENA-based Sary.
What is Jugnu
Jugnu is a B2B e-commerce platform with a vision to digitize and empower small retail establishments in Pakistan by providing a convenient, dependable, and simple platform for ordering and receiving deliveries in under 24 hours. Jugnu's mission is to directly affect and enhance Pakistan's 1 million-plus SMEs.
Background
Jugnu, a Karachi-based B2B eCommerce marketplace, and its parent firm Saleflo raised million dollars from Systems Limited, a Lahore-based global technology, and business process outsourcing services provider, in 2021. The deal also included some angel investors.
Salesflo began as a software firm in 2015 when it created the country's first cloud-based sales and distribution platform for FMCGs.
Yasir Suleman Memon, Sharoon Saleem, Syed Khurram Haider, and Ahsan Muhammad Khan, all of whom have tens of years of experience working in Pakistan's FMCG sector, created the company. Through its software, the platform has assisted 40 enterprise FMCG, pharmaceutical, and distribution companies in gaining access to over 300,000 shops across the country.
Salesflo launched Jugnu in 2020, allowing small grocery retailers in the country to buy goods for their stores, based on its experience dealing with both FMCGs and retailers. Jugnu, which is now available in Lahore, provides next-day delivery to thousands of grocery store owners via its mobile app and fulfillment facilities. The business intends to use the new money to develop Jugnu even more.
Mission and Vision
Small and medium companies account for over 60% of job opportunities in Pakistan. The profit potential of more than 2 million small-scale retailers is limited due to the difficulty of obtaining merchandise. Small business owners, their employees, and their families are all affected. There are about one million Kiryana stores in Pakistan that do not have easy access to inventory. Over two-thirds of retail businesses are never served directly by a centralized delivery system.
Jugnu provides Tech-enabled retail by providing efficiency because ordering stock online can save much time for retailers to build a healthy relationship with its customers and it helps them avoid unnecessary commuting and hard work. Stock-outs can result in missed sales; however, technology allows retailers to place regular orders, ensuring maximum profits. As a result, small enterprises can be financially secure and contribute to economic progress. Improved living standards, access to quality education, and healthcare are all possible when households are financially stable. Women may start enterprises, enhance their homes, and take control of their own destiny with the help of technology-enabled retail.
Jugnu was formed with the sole purpose of assisting small and medium-sized business owners in realizing their maximum earning potential by making business simple. Jugnu has been able to accelerate its growth by ongoing innovation, immediately covering an effective customer base of over 30,000 Kiryanas spanning Lahore, Rawalpindi, and Islamabad, with plans to expand to other major cities. Jugnu has set itself apart by focusing on becoming a one-stop-shop for Kiryanas with a diverse product offering via its app, which connects producers with Kiryanas directly.
Strategic Investment in Jugnu
Jugnu, a B2B e-commerce business located in Pakistan, and Sary, a MENA-based company, have forged an agreement to shape the future of B2B e-commerce with a $22.5 million strategic investment, speeding Jugnu's growth and expansion.
This strategic investment in Jugnu's Series A round, led by Sary with participation from Sarmayacar and Systems Limited, will allow Jugnu to accelerate the development of its B2B eCommerce ecosystem in Pakistan and strengthen the retail supply chain, illuminating the livelihoods of Pakistan's 1 million+ small and medium enterprises.
"In a relatively short amount of time, Jugnu is swiftly positioning itself as the platform of choice for kiryanas across Pakistan's cities, displaying great momentum amongst its clients," said Mohammed AlDossary, Co-Founder and CEO of Sary. "I look forward to working closely with Jugnu's leadership to unleash the possibilities of local trade, bridging efficiency gaps in MENAP and beyond, as they continue to recognize the market opportunity Pakistan provides.", he further added.
What is MENA-Based Sary
The Middle East and North Africa (MENA) region is often abbreviated as MENA. The region is usually thought to consist of roughly 19 countries, but it can be expanded to include up to 24.
Sary, which was founded in 2018, has successfully consolidated its market leadership position and is expected to grow fast in Saudi Arabia in 2021. The startup is positioned to become the gateway to enable frictionless commerce between producers and enterprises in the Middle East, North Africa, and Pakistan, following its acquisition of Morrawid, an Egyptian B2B food, and grocery marketplace, in March (MENAP).
The strategic investment and cooperation with Sary pave the path for MENAP B2B consolidation, allowing both companies to exploit various expertise and talent transfers across the region.