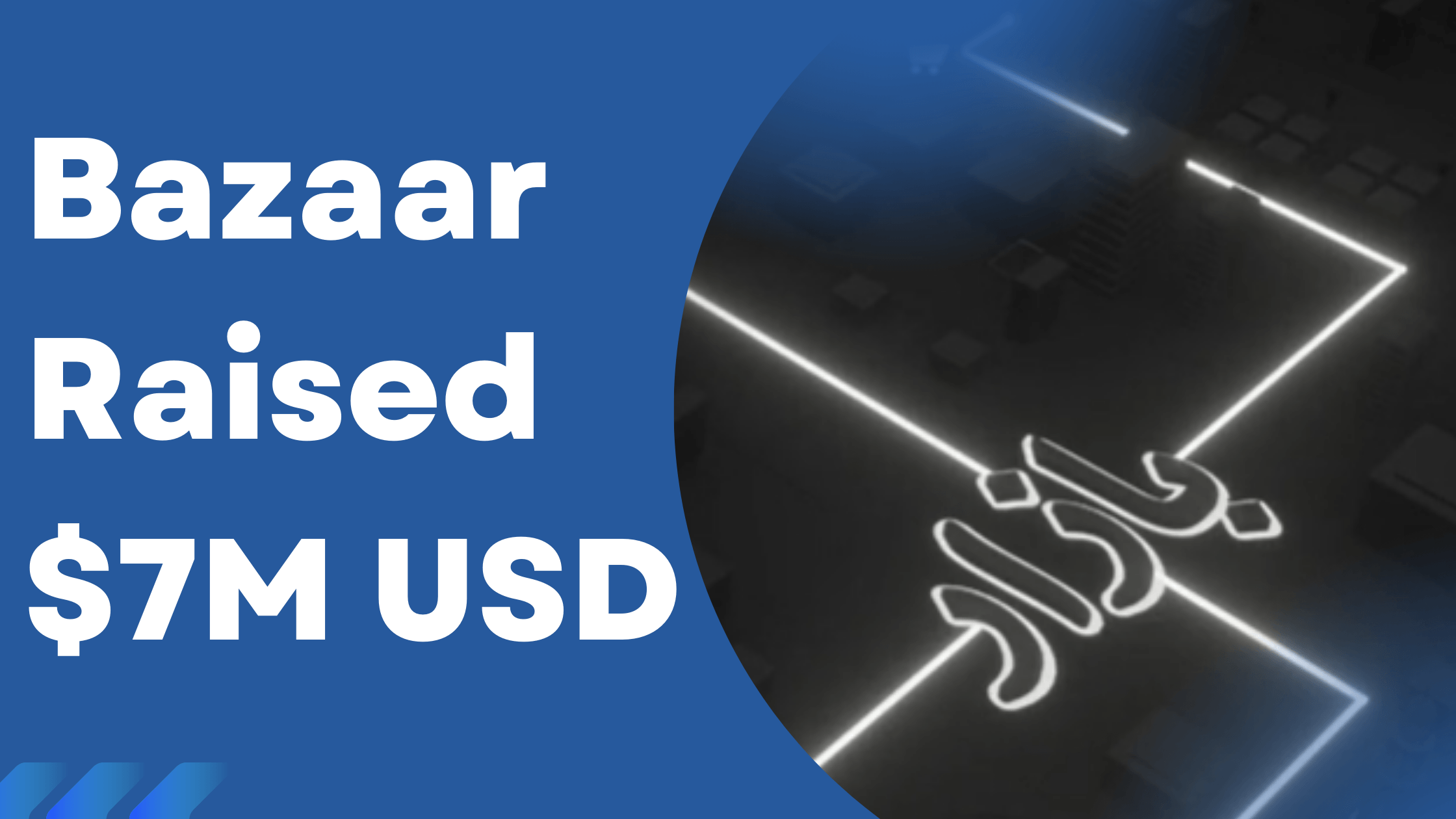 At startupnoon.com, we aim to provide authoritative, trustworthy, expert advice. Our staff thoroughly researches, edits, and fact-checks all content. If you think we can improve this article, please email [email protected].
With its recent funding, the freshly opened startup Bazaar Technologies expands its footprints across Pakistan by enhancing the product capabilities and providing value-added services to the customers.
Bazaar, a few-month-old B2B eCommerce firm based in Karachi, has secured $30 million in the country's largest Series A round. The deal was led by California-based early-stage VC Defy Partners and returning investor Wavemaker Partners, and comes just seven months after Bazaar's seed round.
Acrew Capital, Saison Capital, Zayn Capital, B&Y Venture Partners, a Silicon Valley-based growth fund, and current investors Indus Valley Capital, Global Founders Capital, Next Billion Ventures, and Alter Global also participated in the round. Several angel investors participated in the purchase, including current and former executives from Antler, Careem, Endeavor, Gumroad, LinkedIn, and Notion.
What does Bazaar Technologies do?
Bazaar Technologies was founded in mid-2020 by Saad Jangda and Hamza Jawaid. Bazaar's objective is to create a classic retail operating system in Pakistan. Through commerce and fintech solutions, its range of digital products enables merchants to simplify and grow their operations. The Bazaar app serves as a one-stop-shop for thousands of products for your store, while the Easy Khata app serves as a digital ledger for easy bookkeeping and faster collection. Their goal is to digitize retail and create a platform that would encourage more people to start businesses in the country.
Bazaar App
Bazaar's first product is a mobile-based B2B e-commerce marketplace that allows small food stores known as KIRYANA STORES to buy directly from manufacturers, distributors, and suppliers. The Bazaar App offers kiryana owners a wide range of branded and unbranded things that may be ordered at any time, on any day, and delivered free the next day.
Kiryana owners may benefit from Bazaar App's quick ordering, reliable delivery, and competitive prices on one end of the marketplace. On the other hand, Bazaar provides suppliers with a direct-to-retail route as well as actionable insights about purchase patterns and trends.
Earlier this year, the business created Easy Khata, a digital ledger tool that helps retailers all around Pakistan handle their bookkeeping. Bazaar stated in a statement that the two apps had served over 750,000 retailers thus far.
The firm has a loyal client base with a 90 percent retention rate, according to the statement, "The excellent engagement and retention comes as a result of its deep focus on simplicity and delight in its products."
Bazaar Founders
Saad founded Bazaar Technologies, an e-commerce B2B platform for offline grocery businesses, with co-founder Hamza Jawaid. Bazaar has made a statement since arriving on the scene, closing Pakistan's greatest pre-seed round to date.
Saad started his product management career with Snapchat in New York City in 2016, when the firm was sweeping the social media world.
The bazaar was formed by Saad, who was a member of the Careem NOW founding team, and Hamza, who was previously a Management Consultant with McKinsey, to connect retailers in Karachi with wholesalers and manufacturers.
Hamza and Saad, the co-founders of Bazaar, met in middle school and lived together in Dubai for a few years before returning to Pakistan, created the platform not just to solve an issue that millions of Pakistani retailers confront, but also to contribute to Pakistan's technological environment.
Bazaar Technologies Achievements
Bazaar has made the service available to stores in 21 Pakistani cities and towns where it has established the requisite logistics and infrastructure. This allows it to deal with 30 percent of the population's retailers, offering them products from consumer and packaged goods businesses, wholesalers, and other suppliers with whom it has bulk contracts. Retailers, according to Bazaar, have a significant chance to professionalize their companies by digitizing payments, procurement, and customer involvement.
Retailers from all over the country are very interested in the combination of these services. Bazaar has now signed up 2.5 million businesses in 500 cities and towns for Easy Khata.
Future Work
Saad Jangda and Hamza Jawaid feel they are getting closer to their goal of proving that company owners and entrepreneurs do not need to leave Pakistan to succeed. They cite a recent poll conducted at Pakistani institutions, which identified Bazaar as the startup firm where students would most desire to work after graduation. The creators hope that many people will join the company and learn what it takes to develop a successful business.
"People frequently ask us what our most important measure is," Jangda explains. "In five years, we'll be looking at how many people Bazaar has inspired and assisted to start their own enterprises, not sales growth or profitability."
Closing
We're ecstatic to support this early group of ex-Careem, McKinsey, Swvl, and Daraz powerhouses, especially as they work to unite and bring back their country's top talent.