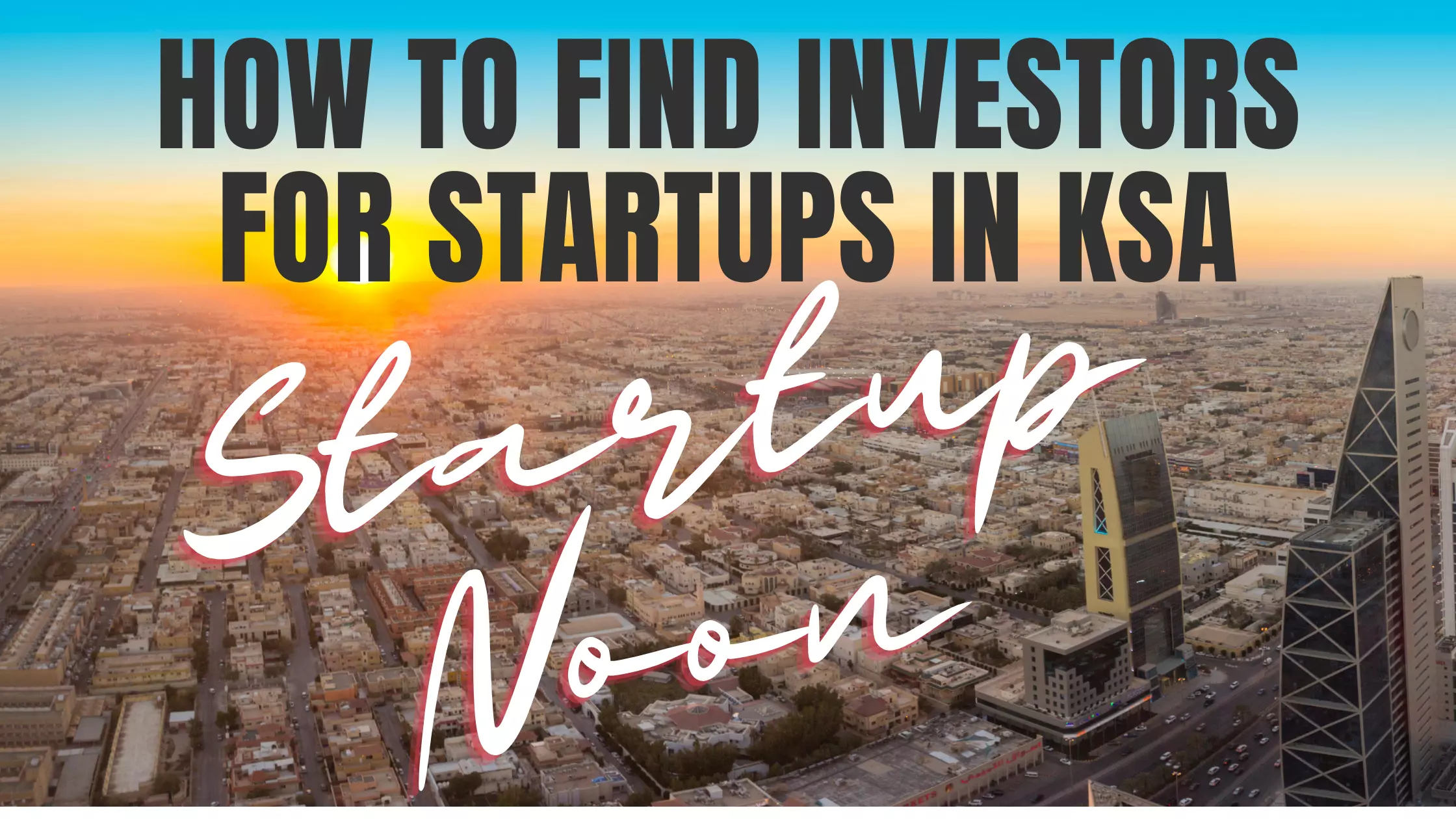 At startupnoon.com, we aim to provide authoritative, trustworthy, expert advice. Our staff thoroughly researches, edits, and fact-checks all content. If you think we can improve this article, please email [email protected].
There are many social and economic reforms happening in the world and Saudi Arabia is not behind. The Kingdom of Saudi Arabia is undergoing some major reforms for the future venture of Saudi Vision 2030, and many ideas are getting life on becoming a startup, along with the hype questions like how to find investors for startups in KSA also appearing from the new entrepreneurs. These reforms are part of the National Transformation Program. The Saudi Government is introducing a number of laws for technological advancement in the country as well as they are putting a conscious effort to increase foreign investment in the Kingdom.
The news of these reforms has attracted many speculations that Google and Snap are particularly interested in the opportunities. And the government's main area of focus is technological innovations.
The KSA government is looking for offers with the best possible benefits from the startups around the country. They are hopeful to bring diverse education, extensive power distribution, and desalination. With advanced technological centers such as KACST which is King Abdulaziz City of Science and Technology and a billion-dollar technology-focused city, the potential for businesses operating in the areas of technology and innovation will continue to grow.
There are many business ideas lying around the table but the main question that arises is how to find investors for Startups in KSA (Saudi Arabia). In this article, we will look at some important points associated with Startups in KSA. This is related to anyone with either a local startup or global company looking to get into action.
INVESTORS FOR STARTUPS IN KSA
The government is looking for ideas with innovations and technology and they are ready to invest in any view that is technologically advanced and challenging. Because this can show major growth and success. One of the most beneficial programs around KSA is The Badir Program under the name of KACST. It is a nationwide program that aims to accelerate emerging talent and business. The program has already been associated with around 250 startups in the field of e-commerce, communication, software development, and smart applications.
The barriers to entering the KSA market for a Saudi national investor are very low. The individuals who want to start their own business are their sole proprietorship and Limited Liability Companies. Furthermore, for a person who is not a public servant and wants to incorporate a sole proprietorship or a Limited Liability Company, all he needs is a KSA national identity card and complete an online registration process via the MOCI website which is the Ministry of Commerce and Investment. This entire process will not take more than a day and a person can undertake a business under the number of business vehicles.
The limitations for foreign investment are due to the regulations in the KSA which are bounding the investors for startups in KSA. So, in the current scenario, the opportunity for startups as an entrepreneur is only available for the Saudi Nationals and Saudi Companies. The investment regulations result in the condition that a foreign investment has to provide a financial statement and a proven record of business to be able to invest in the KSA market. The government has only provided the startup opportunity for entrepreneurs with intellectual property and this was started at the beginning of 2018. But it is believed that in the economic liberalism by the year 2030, there will be more opportunities for startups and they don't have to worry about the investors for startups in KSA.
FOREIGN INVESTORS IN KSA
In order to invest in Saudia's internal projects and startups, the foreign investment parties have to obtain a license which is Foreign Investment License from the Saudi Arabian General Investment Authority. Obtaining a Foreign Investment Licence is much easier now than in previous years. The processing time has been reduced to a few days thanks to the leadership of the Council for Economic and Developmental Affairs and internal reforms within SAGIA. This is a significant improvement over the six to nine months that it would have typically taken in the recent past.
Significantly, the business activities that an overseas investor wishes to engage in must not be restricted to Saudi Arabian companies and nationals. This restriction may arise as a result of the activities being on the so-called Negative List or being identified as restricted to Saudis in internal SAGIA policies and guidelines.
TOP INVESTORS OF SAUDI ARABIA
SAUDI ANGEL INVESTORS
Saudi Angel Investors, a Micro-VC founded by 60 like-minded investors, launched in October 2020. We seek entrepreneurs who have scaled their ideas from proof of concept to customer traction with drive, energy, determination, and ambition. We invest in early-stage technology companies with high growth potential in the Seed and Series A rounds.
They are a fully-capitalized investment firm, and their angels include seasoned investors, tech entrepreneurs, venture fund partners, and senior executives. We use our collective experience and extensive network of contacts to add value to our investees by opening doors and mentoring them.
Dr. KHALID AlTAWIL
Dr. AlTawil is an extremely active angel investor who sits on several angel investor network boards. Along with his experience working with several leading investment, entrepreneurship, and management programs from MIT, Stanford, Oxford, and INSEAD, he has funded successful startups in India, Dubai, Egypt, and Saudi Arabia.
He has invested in over ten start-ups, including Impact Guru and Rooter in India, Rentsher in Dubai, and GBareana and Nozol in Egypt, in addition to working as a private equity advisor.
SAUDI ARAMCO
Aramco is dedicated to reducing energy use and tackling the global emissions problem. And they feel that as the world's largest integrated oil and gas corporation, they are particularly qualified to contribute to the whole solution.
Saudi Aramco Entrepreneurship Ventures is the company's entrepreneurial venture capital arm, founded with the goal of kindling the spirit of entrepreneurship and innovation in Saudi Arabia. Saudi Aramco has invested in 26 businesses in the Kingdom of Saudi Arabia.
INVESTCORP
Investcorp Saudi Arabia Financial Investments Co., a global producer and manager of alternative investment products, announced today the appointment of Yasser Bajsair as CEO, expanding his existing mandate that centered on the Western Province to include the whole Saudi market.
Investcorp is now one of Saudi Arabia's largest private equity investment managers, having closed seven deals since 2009.
OQAL
OQAL Angel Investors is the first angel investor network in Saudi Arabia focused on the expansion of the SME sector. It was founded in 2011 as a non-profit organization. They have invested in 27 agreements for KSA-based businesses between 2015 and 2020, putting them in first place.
The OQAL group connects entrepreneurs with new ideas and potential ventures with financiers to form economically viable partnerships that contribute to the economy's and society's development and support.
ENDING NOTES
Finally, the Saudi Arabian entrepreneurial ecosystem is expanding, and it is growing at an extraordinary rate, thanks to the acceleration of digital transformation, ease of doing business, and deregulation, making it an appealing ecosystem for both entrepreneurs and investors.