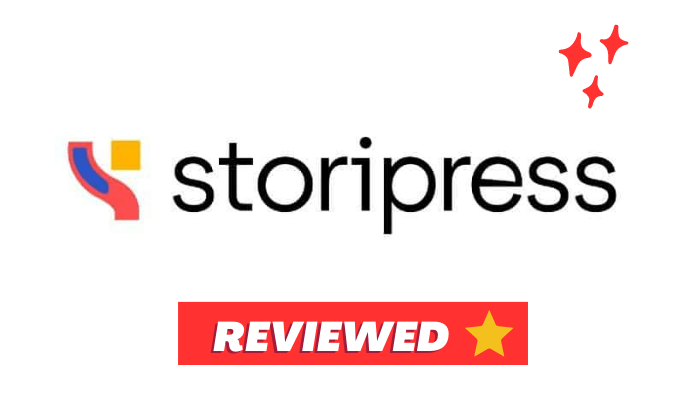 Tools reviews is an initiative by StartupNoon to publish detailed reviews of software products, all information in this post is vetted by StoriPress team.
Are you struggling to create engaging and interactive content for your website? Do you want to streamline your editorial workflow and collaborate with your team more efficiently? Look no further than Storipress, the ultimate WordPress plugin for storytelling.
Usability
Storipress offers a user-friendly and intuitive drag-and-drop editor that makes it easy for anyone to create visually stunning and interactive content. With pre-built templates and designs, media elements like images, videos, and GIFs, and interactive features such as maps and timelines, Storipress enables you to create engaging and dynamic stories and presentations with ease.
Integrations
Storipress seamlessly integrates with various marketing and social media tools, including Google Analytics, Facebook Pixel, and Twitter. With these integrations, you can track the performance of your content and target your audience more effectively.
Pricing
Storipress is available on AppSumo for a one-time payment of $49. This lifetime deal includes all future updates and support, making it an affordable option for businesses and individuals alike.
Last updated: 16th March 2023
Pricing
Details
Free
$0
One admin seat
Unlimited collaborator seats
Kanban and calendar views
Basic integrations
Up to 250 newsletter subscribers
Standard
$16 per admin/mth
Everything in Free, plus…
Custom domain
Invite more than one admin
150,000 pageviews per month
Up to 10,000 subscribers and paywalls
Plus
$28 per admin/mth
Annual billing only
Everything in Standard, plus…
Create and host 4 publications
Public GraphQL API + custom fields
450,000 pageviews per month
Up to 50,000 newsletter subscribers
Features
Storipress offers a range of features that help you create engaging and interactive content, including a collaborative workspace, the ability to schedule content publishing, and even monetization options. With Storipress, you can streamline your editorial workflow and create content that resonates with your audience.
Benefits
Storipress enables businesses and individuals to create engaging and interactive content that attracts and retains their audience. With a user-friendly interface and a range of features, Storipress streamlines the editorial workflow and makes it easy for teams to collaborate more efficiently. Additionally, Storipress offers monetization options, allowing you to generate revenue from your content.
Reviews
Storipress has received positive reviews from its users, with many praising its ease of use, user-friendly interface, and ability to create engaging and dynamic content. Users have also commended the excellent customer support offered by the Storipress team.
Links
| | |
| --- | --- |
| LinkedIn | http://www.linkedin.com/company/storipress |
| Facebook | https://www.facebook.com/Storipress |
| Twitter | https://www.twitter.com/Storipress |
Tech Stack Used in StoriPress
| Service Name | Category |
| --- | --- |
| Atlassian Cloud | CMS |
| CloudFlare | Web Accelerators |
| CloudFlare Hosting | Hosting |
| Cloudflare DNS | Domain Name Services |
| Gmail | Email Providers |
| Google Apps | Other |
| Google Tag Manager | Tag Management |
| Intercom | Support and Feedback |
| Mobile Friendly | Other |
| Notion | Other |
| TikTok | Other |
| Varnish | Load Balancers |
Funding Rounds
| Amount | Type | Date |
| --- | --- | --- |
| $500K | Other | Jul 2022 |
Discounts
AppSumo offers a 60-day money-back guarantee, making it a risk-free investment for businesses and individuals.
In conclusion, Storipress is an excellent tool for anyone looking to create engaging and interactive content for their website. With its user-friendly interface, seamless integrations, affordable pricing, and a range of features, Storipress is a must-have for any content creator.
Disclaimer: At startupnoon.com, we aim to provide authoritative, trustworthy, expert advice. Our staff thoroughly researches, edits, and fact-checks all content. If you think we can improve this article, please email feedback@startupnoon.com.