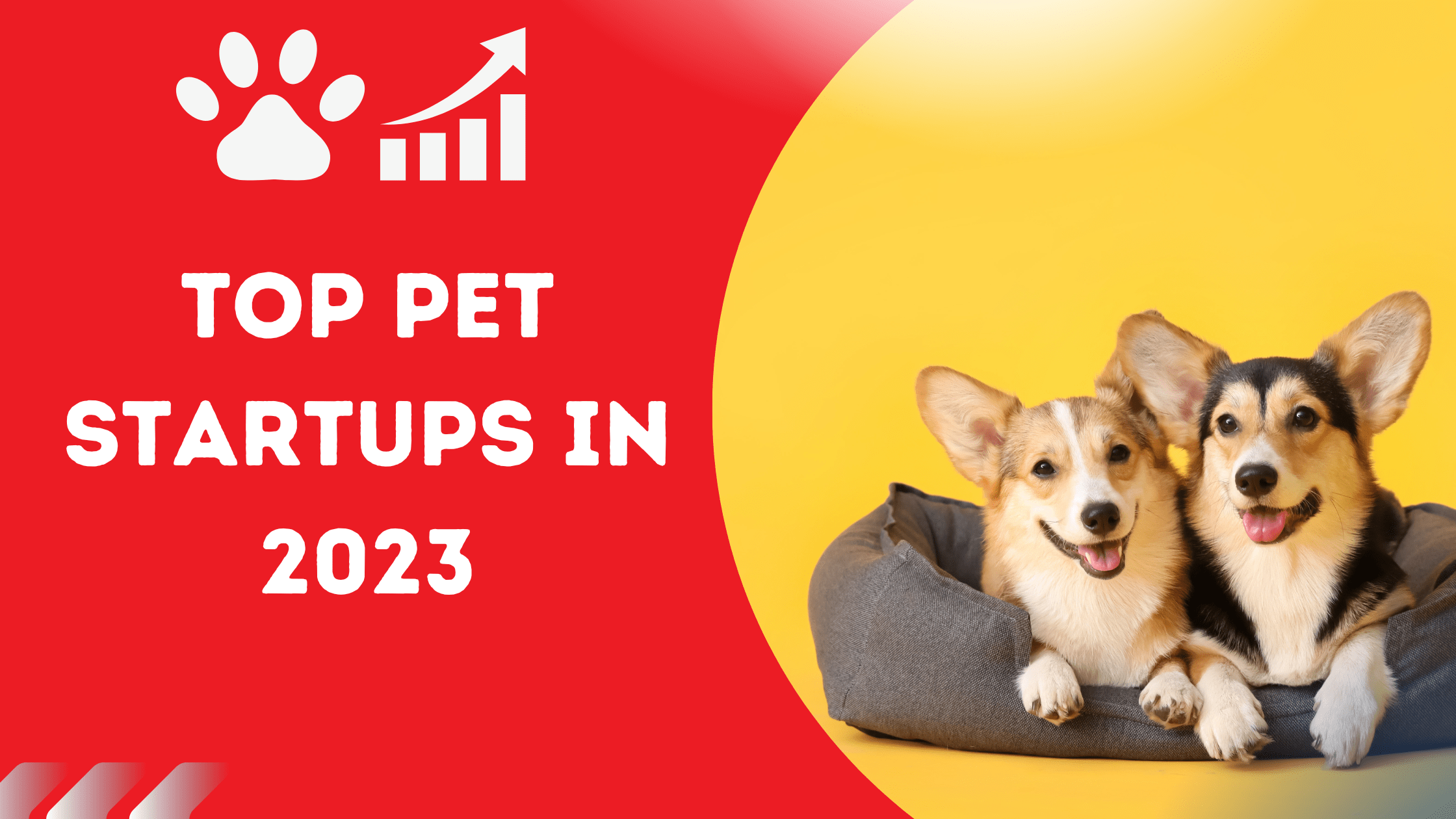 At startupnoon.com, we aim to provide authoritative, trustworthy, expert advice. Our staff thoroughly researches, edits, and fact-checks all content. If you think we can improve this article, please email [email protected].
In recent years, the pet industry has witnessed a surge in innovative startups that are transforming the way we care for our furry companions. These companies are leveraging technology, new business models, and a fresh perspective to offer unprecedented services and products for pets and their owners. From reimagined veterinary care experiences to personalized pet food subscriptions, these startups are at the forefront of the pet industry revolution. In this article, we'll delve into some of the most promising pet startups of 2023, exploring their unique approaches and contributions to the ever-evolving landscape of pet care.
Now, let's take a closer look at each of these pet startups and discover how they are making their mark in the industry.
1. Small Door Veterinary: Transforming Veterinary Care
Website: https://smalldoorvet.com
Location: New York City, New York
Number of Employees: 11-50
Funding: $63.5M
Small Door Veterinary is redefining the veterinary care experience by offering a membership-based model that prioritizes exceptional care, transparency, and convenience. With a focus on human standards of service, this startup provides 24/7 telemedicine, stress-free spaces designed by animal experts, and transparent pricing. By partnering with renowned consumer companies and industry experts, Small Door is carving a unique niche in the veterinary care realm. As of now, they have established their flagship practice in the West Village and have plans to expand to multiple locations, aiming for 25 by 2025.
2. Felmo: Bringing Veterinary Care Home
Website: https://felmo.de/
Location: Berlin, Germany
Funding: £15 Million
Felmo is a pet tech startup that is reshaping how veterinary services are delivered. By offering a range of veterinary services in the comfort of customers' homes, Felmo is focusing on fast, flexible, and stress-free experiences for both pets and their owners. This startup's approach aligns with the modern lifestyle, catering to pet owners who seek convenience without compromising on quality care.
3. Farmer's Dog: Revolutionizing Pet Nutrition
Website: http://thefarmersdog.com
Locations: New York City, Nashville
Number of Employees: 201-500
The Farmer's Dog is disrupting the pet food industry by offering human-quality, personalized pet food through a subscription-based model. This startup's products prioritize quality ingredients and tailored nutrition plans, challenging conventional pet food options. With a mission to bring health and peace of mind to pet owners, The Farmer's Dog is reshaping the way people think about feeding their pets.
4. Animal ID: Innovating Pet Tracking and Care
Website: animal-id.net
Location: US
Funding: $700K
Animal ID started as a global registry to aid pet owners in locating lost pets. Their unique QR pet tag, activated through an app, allows for easy identification of pets and also offers features for storing medical information, managing appointments, and more. By expanding its offerings, Animal ID is building towards becoming a comprehensive pet care platform.
5. Dobbin Dog Ranch: Luxury Pet Services
Website: https://dobbindogranch.com/
Location: Montgomery, Texas, United States
Funding: 1.1M USD
Dobbin Dog Ranch, based in Texas, positions itself as a luxury pet resort. Offering premium boarding, training, grooming, daycare, and even limousine services for pets, this startup caters to the growing demand for high-end pet care experiences. As the industry embraces luxury services, Dobbin Dog Ranch is well-positioned to cater to discerning dog owners seeking the best for their furry companions.
6. HelloBello: Personalized Pet Food Subscriptions
Website: https://hellobello.com/
Location: Pacific Palisades, California, United States
Funding: $85M
HelloBello is changing the game with its European-based pet food subscription service. By offering fresh-cooked diets tailored to individual dogs' nutritional needs, this startup ensures pets receive optimal nutrition. By focusing on European markets, HelloBello maintains the quality and freshness of its food, addressing the evolving preferences of pet owners.
These startups showcase the diverse and dynamic landscape of the pet industry in 2023. Each one is contributing innovative solutions to address various aspects of pet care, from veterinary services to nutrition and beyond. As they continue to evolve and grow, these startups are playing a pivotal role in shaping the future of pet care experiences.