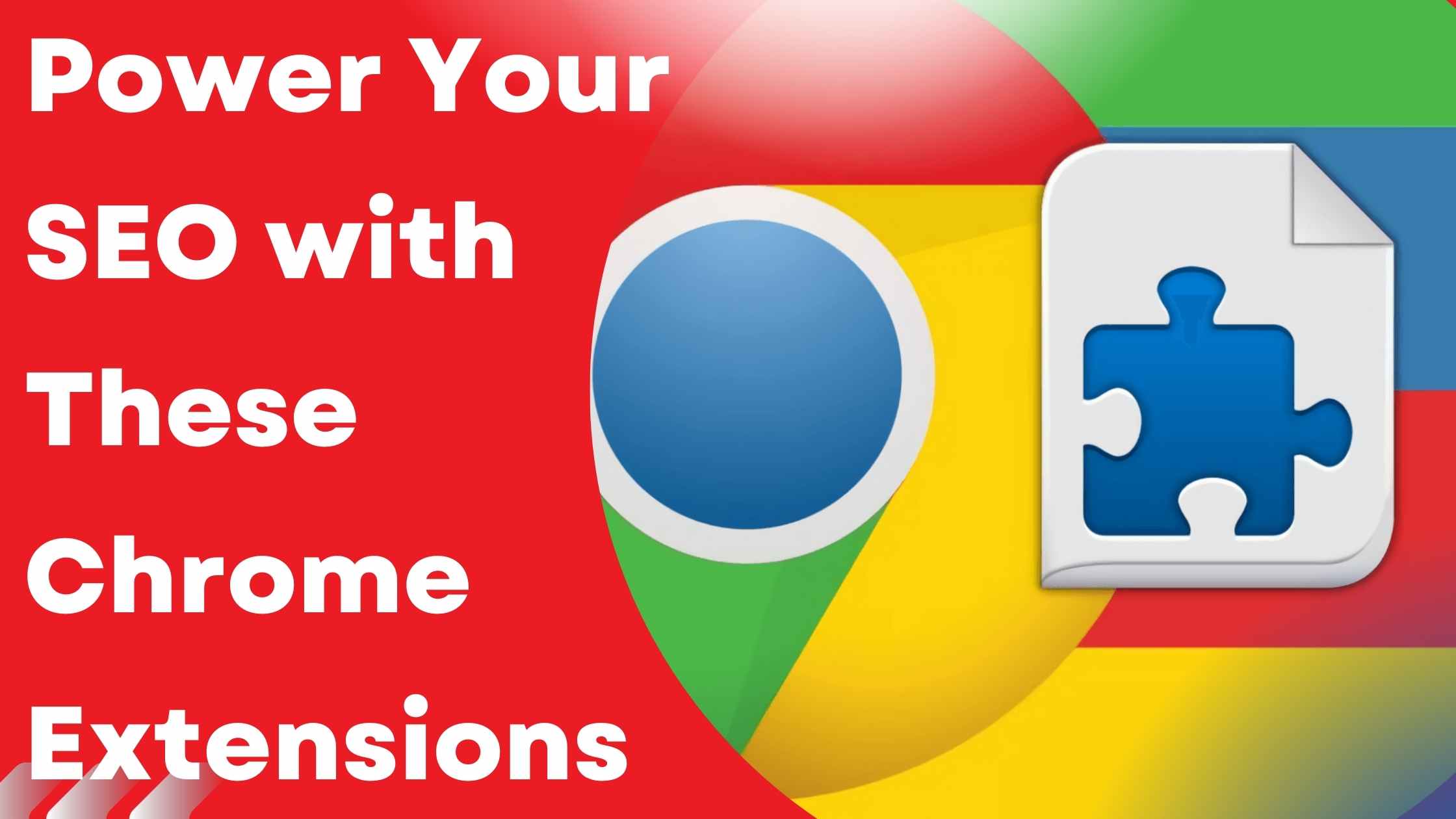 At startupnoon.com, we aim to provide authoritative, trustworthy, expert advice. Our staff thoroughly researches, edits, and fact-checks all content. If you think we can improve this article, please email [email protected].
If you are looking for SEO chrome extensions, then we will provide you with the best options which are tried and tested.
Every few years, we change browsers, and our web usage evolves, sometimes for the better, sometimes for the worse. The most recent switch to Google Chrome has had the greatest impact on daily web usage, owing to the incredible array of extensions. The browser is also light and stylish, with a variety of cool themes. Let's take a look at some SEO chrome extensions. Google SEO Chrome Extensions, like Android Apps, are full of garbage with a few gold nuggets hidden amongst them.
What are Chrome Extensions
Extensions are small software programs that allow you to personalize your browsing experience. They allow users to customize Chrome functionality and behavior to meet their specific needs or preferences.
An extension must serve a single purpose that is well-defined and simple to understand. As long as everything contributes to a common goal, a single extension can include different features and a wide range of functionality.
What is SEO
SEO is an abbreviation for 'Search Engine Optimization,' and it refers to the process of obtaining traffic from free, organic, editorial, or natural search results in search engines. It seeks to improve brand and your website's rating in search engine results pages. Remember that the higher the website ranks in the search results, the more people will see it and will have a positive brand image. A good SEO strategy includes a variety of activities,
Identifying relevant keywords with a high potential for search traffic.
Creating high-quality, useful content that is optimized for search engines and users.
Incorporating pertinent links from high-quality websites.
Measuring the results.
If you want to learn more about SEO and how it works, check out this video:
List of SEO Chrome Extensions
SEO is a wide field and it involves multiple aspects that need to be taken care of such as keyword research, link building, rank checking, and many more and there is an extension for each category. Here are the 10 most favorite SEO chrome extensions to increase your productivity.
GrowthBar is a simple-to-use but potent SEO chrome extension tool. It is an easy-to-use Chrome extension that brings all of the features of an SEO tool suite right into your browser. Backlink analysis, keyword research, and rank tracking are all possible with it. It also provides you with actionable insights to help your online business succeed.
Open SEO Stats, also known as PageRank Status, aids in gaining access to SEO information. It displays AlexaRank and Google PageRank and provides access to Whois, Geo IP Location, indexed pages, backlinks, and other information. This extension supports 30 languages and provides statistics on-page and link traffic, as well as page speed. It does not provide mobile testing.
Scrapes autocomplete suggestions from Google, Youtube, Bing, Yahoo, Amazon, and eBay to generate thousands of keyword ideas from a seed keyword. If you've ever used Keyword Sheeter, you'll recognize the concept. All data can be exported as a CSV file.
SEO Peek is designed to meet all of your SEO requirements. It offers a snapshot of any website's SEO factors. Provides a clear understanding of the various robot directives, HTTP status, Meta robots, and other annotations, as well as displaying relevant content elements. Because it is simple to use and understand, SEO Peek assists in gathering all information about a website's SEO status and displaying any work that may have been overlooked by your clients.
While navigating, SEOInfo alerts you to errors such as invalid canonical links, invalid AMP pages, invalid HRefLangs tags, pages or resources blocked by robots.txt, errors in images, CSS, or javascript files, mobile compatibility, and so on. It also includes an Audit module that makes use of Google's Pagespeed Insights API.
It simulates Google searches from any location and determines whether a specific URL ranks in the top 100 results. It's a great way to see how rankings for a query differ in different parts of the world.
Nightwatch search simulator simplifies work for any SEO professional who wants to use a simplified solution for rank tracking to check website positions in SERPs (search engine response pages).
Lighthouse is an open-source, automated tool for improving web page quality. You can use it on any web page, whether it is public or requires authentication. Audits your page and makes recommendations for improvements in performance, accessibility, developer best practices, and, of course, SEO.
MozBar is one of the SEO tools that display SEO metrics. It takes up very little space in the browser and allows the user to create custom searches as well as check for the difficulty of ranking of the given keyword also displays page elements with the Analyze Page overlay, validates and previews markup, schema.org, and authorship. Also looks at social metrics for Google+, Twitter, and Facebook.
SEO Analysis & Website Review by Woo Rank
Woorank chrome extension provides a plethora of useful SEO tips for your website to help you improve your search engine rankings. It provides a detailed analysis of both on-page and off-page factors, allowing you to access the most up-to-date information when and where you want it.
Alexa Traffic Rank is a free SEO Chrome extension from Alexa Internet. Alexa Traffic Rank follows you as you surf, providing Alexa.com data about the sites you visit without interfering with your experience. Extension stipulates,
Alexa Traffic Rank
Traffic Rank in Country
Sites Linking In
Similar Sites
Average Load Time
Search Analytics