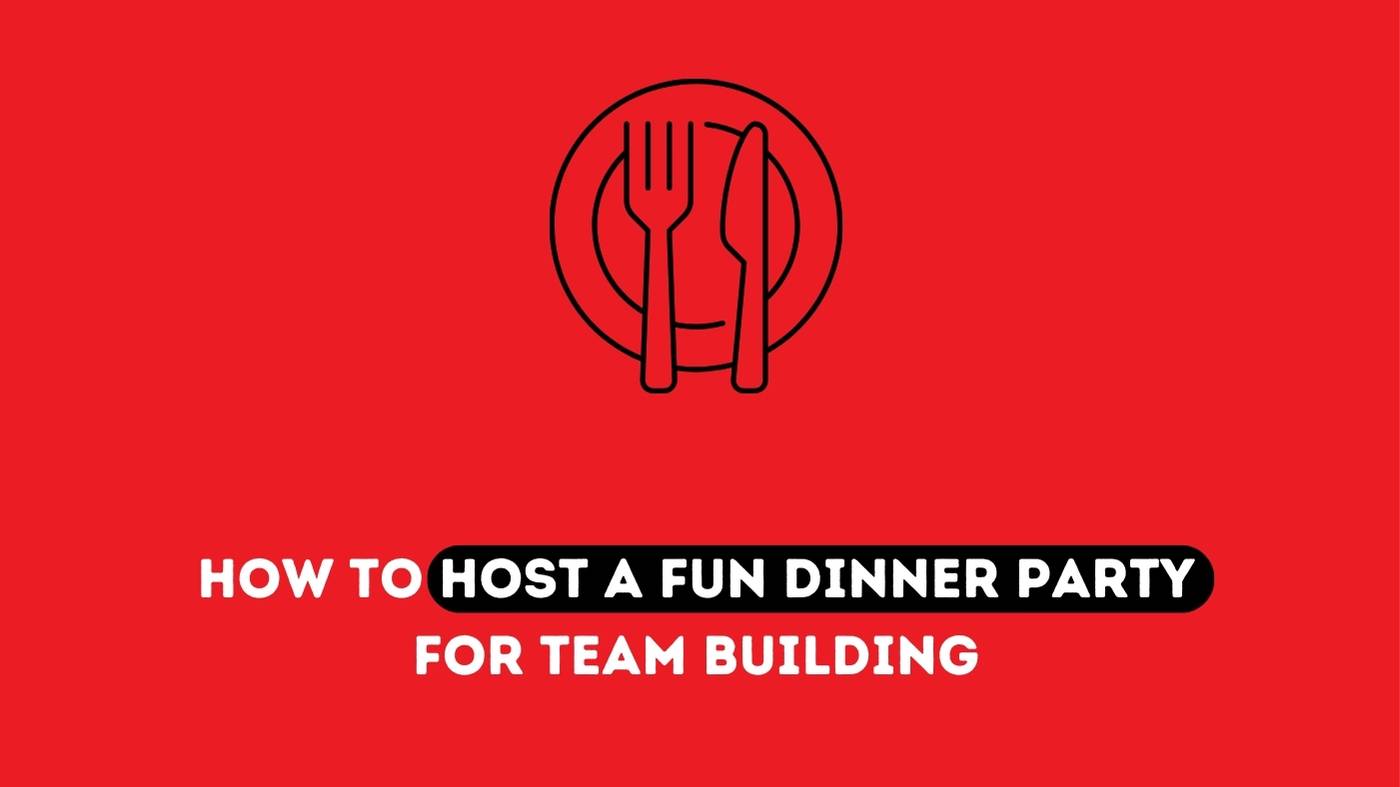 Bringing your team together outside of work for a dinner party can boost camaraderie, collaboration and morale. Shared social experiences help coworkers connect on a more personal level to strengthen relationships.
Whether you want to celebrate accomplishments, welcome new employees or simply socialize, a thoughtfully planned dinner party delivers memorable team building. Follow these tips to host a stylish soiree your team will love.
Craft the Guest List
A lively guest mix ensures your dinner party crackles with vibrant energy:
Only invite as many people as your space can comfortably accommodate.
Blend different departments, teams and roles to mix up perspectives.
Include colleagues who don't regularly interact to spark new connections.
Welcome new hires so they can start meeting people.
Consider allowing plus ones so attendees feel more at ease in a social setting.
Send creative invitations via email, Evite or Paperless Post to generate excitement. Remind guests to RSVP to finalize your headcount.
Select the Setting
Ambiance matters, so choose your party backdrop carefully:
Home – Provides a warm, relaxed vibe and facilitates personalized hosting.
Restaurant –Easy setup and built-in dining infrastructure but less intimate.
Outdoors – Offers a refreshing change of scenery from the office with scenic views.
Office – Convenient and cost-effective if after hours but lacks homey atmosphere.
Private room – Allows control over guests and activities with a separate space.
If hosting at home, create a welcoming environment with soft lighting, fresh flowers, candles and background music. Set out water and appetizers ahead of when guests arrive.
Plan the Menu
Food is central to an impactful dinner party. Consider these planning tips:
Solicit any dietary restrictions or preferences beforehand so you can accommodate them.
Keep dishes simple rather than overly complex. Comfort foods encourage mingling.
Offer a variety of meat, seafood, and vegetarian options to satisfy preferences.
Serve shareable appetizers first to break the ice and prompt interaction.
Balance lighter and heavier dishes so guests don't get too full too fast.
End with a memorable dessert like a decadent cake, flaky pastry or ice cream sundaes.
Stock festive mocktails and fun cocktail options but also have non-alcoholic beverages.
You can potluck dishes or hire a private chef to handle cooking. Just be sure to provide enough quantity for your number of guests.
Prepare Engaging Activities
The right activities transform a standard dinner into a lively affair. Mix in a few of these ideas:
Party games – Charades, Pictionary, trivia, scavenger hunts, etc. Gets people engaged and laughing.
Karaoke – Allows colleagues to showcase their singing skills or tunelessly ham it up for fun.
Dancing – An impromptu dance floor infused with upbeat music energizes the party.
Music performances – Ask musically inclined team members to perform.
Fun photo booth – Complete with props and backgrounds for memorable pictures.
Lawn games – Bocce, croquet, badminton, or giant Jenga outside.
Wine/cheese/chocolate tastings – Guided sampling of fine delicacies.
Crafts or painting – Get creative painting pre-made ceramics or making DIY items.
Just be sure activities remain optional so introverts don't feel pressured to participate. Also allot time for unstructured socializing.
Send Party Reminders
Email reminders a day or two before the dinner party so it stays top of mind. Include:
Date, time and location details
Attire expectations (semi-formal, business casual, etc)
Whether guests should prepare for activities
Request to re-confirm attendance
Contact information for any last minute issues
Reconfirming helps lock in commitments and accommodation needs.
Shop for Supplies
A well-stocked party ensures you can handle needs and mishaps:
Plates, cutlery, cups, napkins and tablecloths
Serving dishes and utensils
Beverages and ice
Decorations – balloons, banners, confetti, etc.
Conversation starter cards/games
First aid kit, stain remover, and sewing kit
Extra chairs, lighting, extension cords, power strips
Name tags or place cards if seating guests
Build in a buffer for supplies to avoid shortages. You want guests focused on fun not logistics.
Personalize Decor
Thoughtful touches make guests feel special. Integrate:
Photos or trivia questions at each place setting to break the ice
Fun name tags or place cards referencing hobbies or inside jokes
Paper goods or custom cocktail napkins featuring the company logo
Décor accents in brand colors like balloons, candles, flowers, linens
A signature welcome cocktail named after your company or team
Tailoring decor to your organization reminds attendees they're celebrating their shared camaraderie.
Orchestrate Dinner Flow
A seamless event requires planning the evening's flow:
Welcome guests warmly as they arrive to set a hospitable tone.
Have passed appetizers and refreshments available immediately so people can settle in.
Once everyone has arrived, officially welcome the group and share any announcements.
For a seated dinner, call tables one at a time to cue the meal service.
After dinner, transition to activities, dessert and socializing as you arranged.
Thank guests for coming as they depart and send follow up notes after.
A smooth-running party allows you to focus on being present with guests.
Capturing Memories
Looking back on photos and videos builds nostalgia for a great time. Be sure to:
Have someone playing event photographer to candidly capture memorable moments.
Set up a fun selfie station with props so guests can snap pics.
Take a group photo of the full team.
Record speeches, toasts or activity highlights on your phone.
Share a Dropbox folder after for attendees to access photos.
Visual mementos make the event experience last beyond the party itself.
The impact of a thoughtfully orchestrated dinner party is immense. It brings team members together in a relaxed setting where camaraderie and rapport are strengthened through shared experiences. Coworkers get to know each other personally and form deeper connections that translate back to better collaboration at the office. Sets the stage for an ongoing tradition of celebrating achievements and milestones as a team.
Disclaimer: At startupnoon.com, we aim to provide authoritative, trustworthy, expert advice. Our staff thoroughly researches, edits, and fact-checks all content. If you think we can improve this article, please email feedback@startupnoon.com.