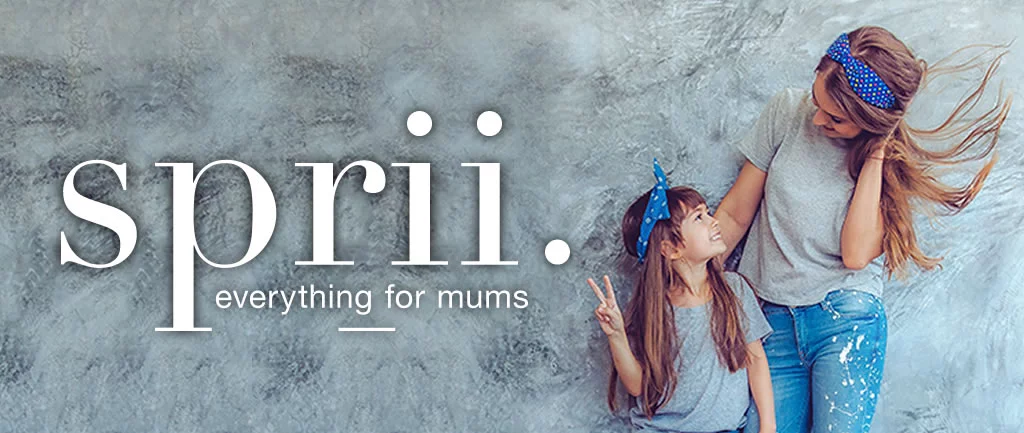 The company that started with just two employees over a kitchen table and proved themselves as a multi million business is now placed in liquidation. Dubai's ecommerce platform Sprii is now placed into liquidation due to lack of cash. A board resolution has passed to place the company into liquidation by appointing an accounting firm Grant Thornton as its liquidator.
As an entrepreneur, it is the most important thing to carefully sort out the sales of your platform and calculate the revenue that is being generated. As a startup, every entrepreneur's foremost concern is to select the best of people though they are investors or employees with the strategy to grow their business by increasing the sales. It is also equally important to have an exit plan. Starting a business without a plan for exit, on the other hand, is a sign of a poor business strategy. If you don't know when and how to shut down your business, you'll be a victim of unforeseen events.
Ecommerce Platform Sprii
The company, which was formed in 2014 by CEO Sarah Jones and is situated in Mazaya Business Avenue in Jumeirah Lake Towers, began with just two employees around a kitchen table and has since grown to over 100 staff.
Mini Exchange was the original name of the platform, which was changed to Sprii in 2017. It sells a variety of baby and mother items in the United Arab Emirates, Kuwait, Oman, Bahrain, and Saudi Arabia.
Sarah Jones
Sprii was launched by Sarah Jones in the beginning of 2014. She previously worked in finance for four years, first in London and later in Dubai, at Deloitte in Mergers & Acquisitions advisory. Jones left finance after two years in the Gulf, seeing the promise of the early-stage e-commerce market and the Sprii business model. Sprii is the Middle East's online destination for all things moms and kids, with over 800 brands and 40,000 products available at a touch of a button.
Beginning of Sprii
The ecommerce platform kicked off tremendously. The company raised $8.5 million in capital, according to an article in Arabian Business from July of 2019.
"The first six months of 2019 have exceeded our expectations," Jones remarked at the time. We've developed a new app, begun operations in Saudi Arabia, and completed our funding round ahead of schedule, allowing us to keep our commitment to our committed clients."
What Went Wrong
The GCC e-commerce sector is predicted to reach $19.7 billion by the end of this year, according to a panel of experts at the virtual roundtable on Intelligent Orchestration of Retail Experience in September. Saudi Arabia is projected to claim the majority of the amount ($8.3 billion), followed by the UAE ($7.5 billion).
"The user-at-any-cost business didn't seem particularly viable to anyone," a supplier said about Sprii. "It was all about market share, and there didn't appear to be enough margin for anyone to profit."
"As a result of our inability to get further finance to support the continued trade of Sprii, combined with an unsuccessful attempt to sell the firm, I have been forced to make significant decisions that will impact the future of the business," Sara said to suppliers in a letter.
"Today is a sad day for everyone involved with Sprii. If a business sale is not possible, I will work tirelessly to relocate our entire team. I appreciate that many of you will be hurting as well, but I will work tirelessly with the Liquidator to ensure that all creditors receive the best possible conclusion," Jones continued in her letter.
Exit Strategy for Sprii
Liquidation simply implies that the company's operations are halted and its assets are dispersed to creditors. In the aftermath of the COVID-19 outbreak, company liquidation has become increasingly common in the UAE. Companies like Dubai Sprii, Gulf Greetings LLC, and Arabtec elected to liquidate in the UAE because of cash flow issues caused by the pandemic. All of these businesses came to the conclusion that liquidation was the best option.
The UAE distinguishes between voluntary liquidation, which involves the cessation of a company's corporate existence and the realization and distribution of its assets to fulfill any creditors, and liquidation as part of bankruptcy proceedings.
If you want to read more about liquidation and reorganization process in UAE, you can refer to this article: In brief: liquidation and reorganisation processes in United Arab Emirates – Lexology
Useful Exit Strategy
Depending on your circumstances, some debts may be forgiven and the rest may be settled through the sale of assets. Company liquidation in the UAE is a realistic exit strategy for you because you can pay your creditors through asset sales.
Once you choose a corporate liquidator to wind up your UAE business, any legal action against it will be discontinued. Creditors will not sue administrators or directors for outstanding debts once the liquidation process begins.
The procedure of dissolving the firm will be completed by company liquidators in the UAE without creating any inconvenience to the owners or directors. A company's owners, directors, or shareholders do not have to be present throughout the liquidation procedure in the UAE.
Because it decreases debt obligations and allows you to stop making future payments, company liquidation is seen as a wise exit option. When you start company liquidation in Dubai, most lease or hire-purchase agreements will be canceled.
According to Article 115 of UAE labor law, employees are entitled to compensation in the event of redundancy. After the assets are sold, your UAE company liquidation specialist will evaluate the case to ensure that the employees receive outstanding salaries and benefits.
Conclusion
Starting a business from scratch is not an easy process as it seems. The entire process has to be well planned and executed for the company to be successful. If the company has not adapted to best strategies it might end up as few of the businesses in UAE. Few other ecommerce startups in Dubai shutdown earlier due to lack of cash after raising millions of dollars and of them is Awok.
If you want to read about what happened to Awok, head over to our article: Why Dubai's Awok Shuts Down Just a Year After Raising $30 Million
Disclaimer: At startupnoon.com, we aim to provide authoritative, trustworthy, expert advice. Our staff thoroughly researches, edits, and fact-checks all content. If you think we can improve this article, please email feedback@startupnoon.com.