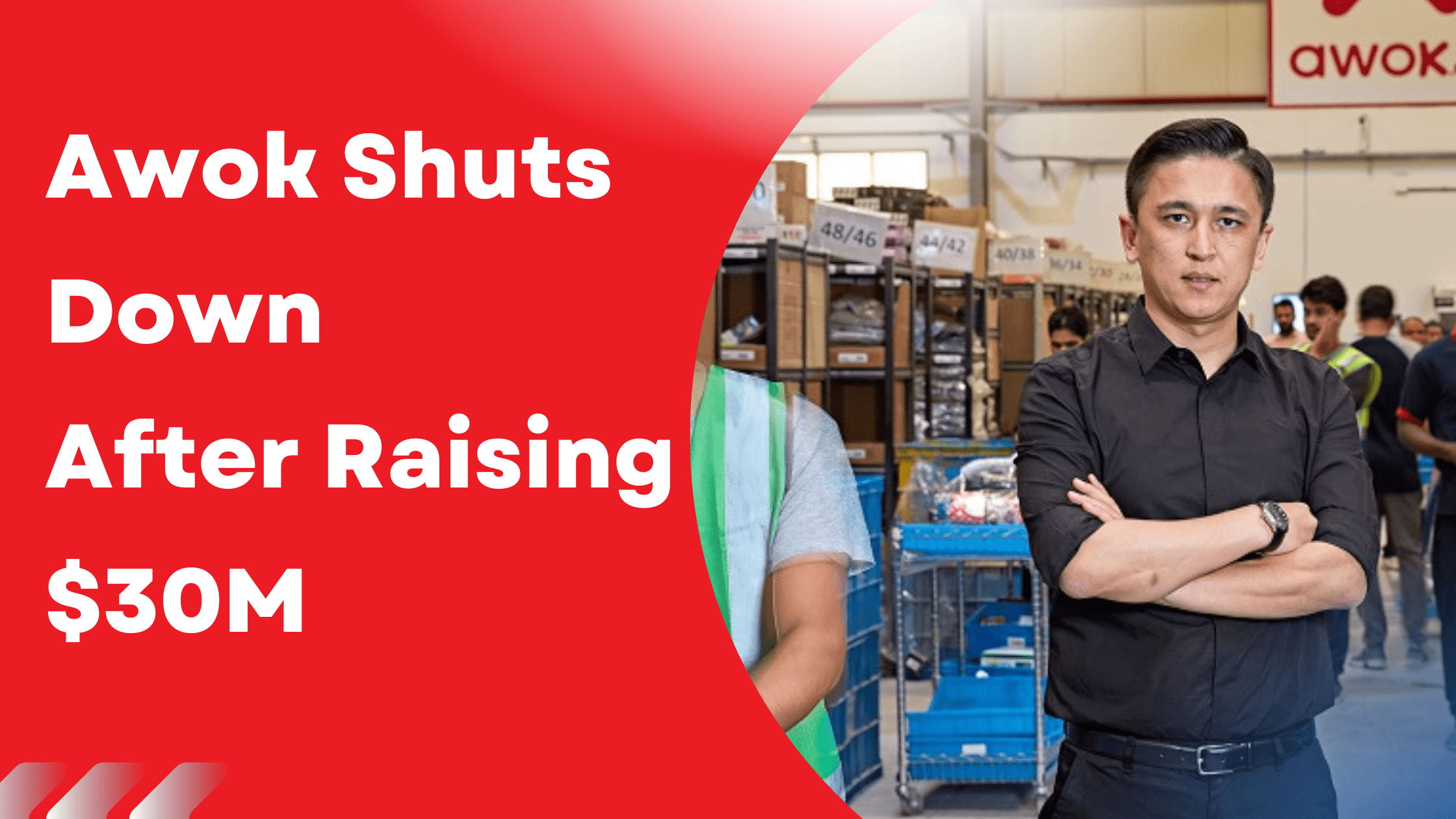 Dubai-based startup Awok announced its shut down after raising $30 million dollars in a funding round which is supposed to be the biggest in the region. The company blames its failure on the pandemic.
Foundation
CEO Ulugbek Yuldashev founded the company in the UAE in 2013, expanded to Saudi Arabia in 2017, and raised $30 million in April 2019 with aspirations to expand across the Middle East and Africa.
Awok began by selling gadgets and has since expanded to sell 300,000 items in 50 categories, including phones, fashion accessories, home appliances, kitchenware, cameras, and health and beauty products. It claimed in a news release in 2019 that it had a fleet of delivery trucks and over 700 personnel.
StonePine ACE Partners, through its StonePine ACE Fund, and Al Faisaliah Ventures, the newly formed Corporate Ventures Capital arm of Al Faisaliah Group, led the company's first external capital round in 2019. Endeavor Catalyst was a co-investor in the deal.
Al Faisaliah Group
AL FAISALIAH GROUP is in the Management of Companies and Enterprises industry and is based in Riyadh, Saudi Arabia. At this site, AL FAISALIAH GROUP employs 1,001 people and generates $577.75 million in revenue (USD). The AL FAISALIAH GROUP is made up of nine different companies.
Commercial services are provided by Al Faisaliah Group Co Ltd. Agriculture, electronic systems, healthcare, and food service are the company's main areas of interest. Customers from all over the world are served by the Al Faisaliah Group.
Fundings at Awok
Awok, a Dubai-based e-commerce platform, has shut down after raising USD 30 million in one of the region's largest financing rounds for an e-commerce business.
StonePine Ace Partners, a joint venture between two private equity companies, Dubai-based StonePine Capital Partners and Geneva-based Ace & Company and Al-Faisaliah Ventures, the venture capital arm of one of Saudi Arabia's largest conglomerates, Al-Faisaliah Group led the round. Endeavor Catalyst also took part in the competition.
What Led to the Shutdown
MENAbytes met with a number of Awok employees, all of whom acknowledged that the company has been in trouble since the beginning of 2020. Employees haven't been paid since January, according to all of them, and the majority of them quit in March. Employees who left this year, according to the staff, did not receive their end-of-service benefits.
Former Awok employees claim that several of the company's vendors are still owed money. According to Awok's online evaluations on TrustPilot, the company did not fulfill consumer orders even after receiving money.
Awok stated the current world circumstances hinting toward the global pandemic, as the cause for the shutdown in a statement posted on its website. According to the report, the corporation had no choice but to permanently shut down the portal.
Before Awok's response was published on its website, employees who spoke to MENAbytes condemned the company's leadership for the mistake. They said that the corporation mismanaged the capital it raised, made several questionable mistakes, and took too many unnecessary risks.
Learning From Awok's Failure
Awok's demise is one of the most egregious startup disasters in the MENA Middle East and North Africa. There aren't many startups in the region that have raised large sums of money only to fail. Last year, Fetchr was on the edge of bankruptcy but was salvaged thanks to USD 10 million in emergency funding. It has been attempting to turn things around and has just obtained new funding of USD 15 million.
The failure of Awok serves as a warning to everyone in the ecosystem who believes that raising money equals success. That is not the case, as Awok's story demonstrates.
Disclaimer: At startupnoon.com, we aim to provide authoritative, trustworthy, expert advice. Our staff thoroughly researches, edits, and fact-checks all content. If you think we can improve this article, please email feedback@startupnoon.com.