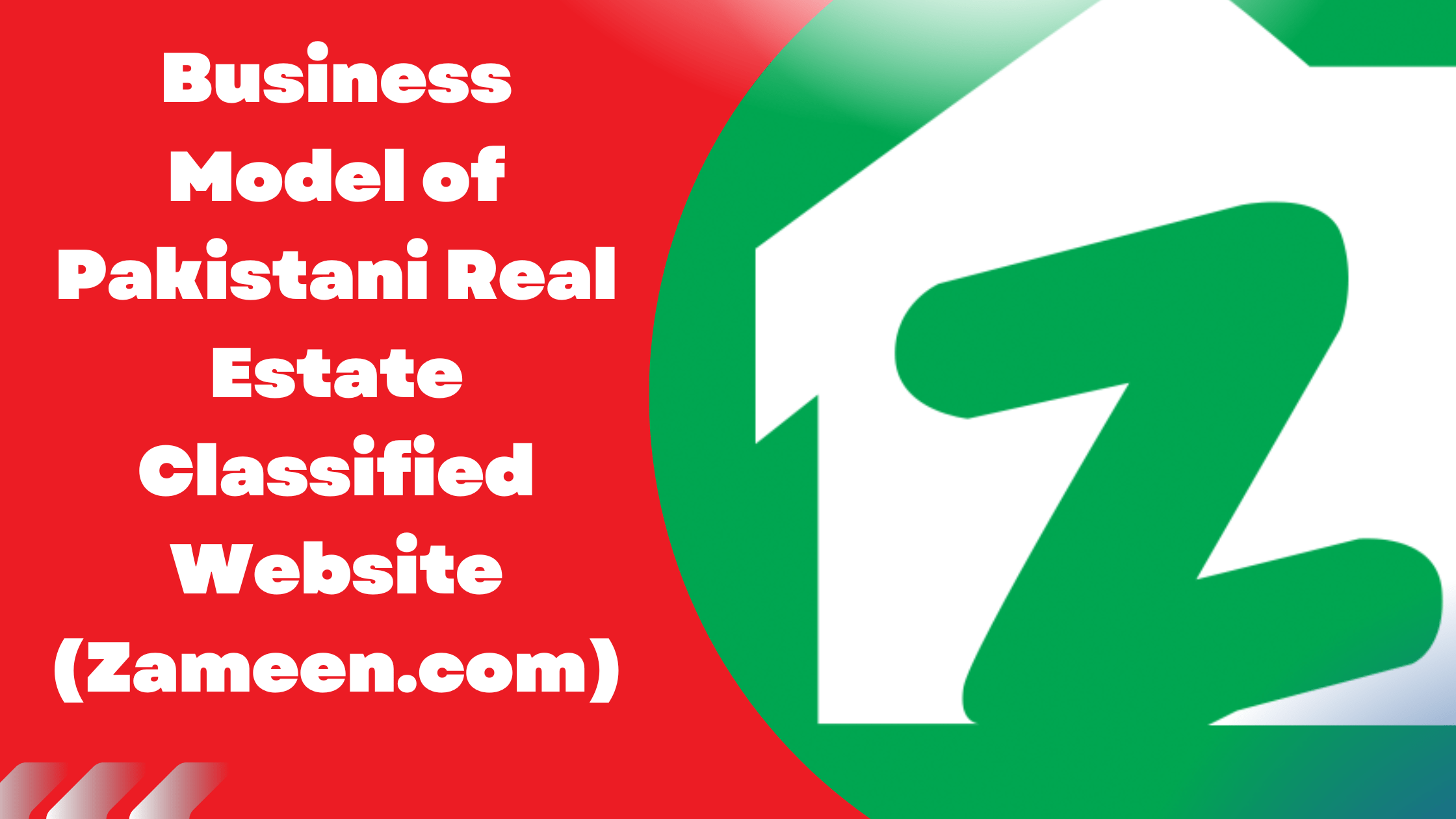 Ask your parents or elders how they decided which properties to buy and which investments to make seven to ten years ago. Even though the majority of those leads weren't viable, you'll hear about them devoting days and even weeks to visiting real estate agents and hundreds of properties.
And just in their cities or, at most, in their hometown. They also say that they frequently pay more than the best deal. Additionally, they ended up spending too much on travel expenses.
But Zameen.com changed everything for us. Nowadays, most people you know visit Zameen.com to browse the real estate listings on the website or the Zameen App.
How The Journey Started:
In a single-room apartment in Lahore in 2006, Zameen.com started its journey over 16 years ago. Zeeshan Ali Khan (LinkedIn) and Imran Ali Khan (LinkedIn), two young and incredibly ambitious Pakistani businessmen, were the founders. This tech-driven firm was established to revive the real estate industry, which has long been regarded as the most lucrative investment opportunity in the nation.
People in Pakistan were accustomed to purchasing and selling real estate conventionally. You had to travel to various locations, examine each property, agree on a price, and finally finalize the transaction. While purchasing a house assured satisfaction, it also required excessive time, energy, and overhead expenses. Zameen.com, on the other hand, provided a platform that would enable consumers to buy or sell real estate online. All you had to do to avoid exerting physical work was go online and either look through already listed properties for sale or rent or create your listing.
The business model of Zameen.com obtained practical expertise and knowledge of industry trends, legislation, business environment, and intricacies as it continued to serve as the nation's sole trustworthy property platform.
What distinguishing characteristics contribute to Zameen.com's widespread appeal? We examine the business model of zameen.com and the features and benefits it provides to its clients.
The First and Biggest Online Real Estate Community:
To select their ideal house, Zameen.com receives over 4.7 million monthly visitors from Pakistan (source) and other countries. According to Zameen.com, approximately 30% of these visitors are overseas Pakistanis who rely on them for accurate information from other continents.
It indicates that most visitors are sincere buyers and investors looking for secure investment opportunities and a chance to realize their aspirations of becoming property owners.
Most Listing For Property:
More than 8.5 million property listings from all around Pakistan are hosted there. These postings span various budgets and include residential and commercial categories across land and built-up property. To win over its customers' trust, the business model of Zameen.com has come up with a distinctive strategy. 
They also provided high-resolution pictures and videos of the sites and construction projects so the customer could have some graphical representation of the property they would buy.
All income levels are catered to in their quest for the right property because of the variety of possibilities across locations, cities, property types, and prices.
These listings are regularly updated and revised to guarantee that visitors see the most recent choices and affordable pricing. Users now had access to the best information available.
Additionally, the founders made sure that Zameen.com maintained its relatability. The business taught its staff to approach real estate like a typical consumer would relate to the users. Creating a comfortable and familiar environment made it simpler for the users to grow a sense of trust in the company.
Investment Guidance and Lifestyle Suggestions:
The top real estate website works hard to inform and assist its users as they choose and decide about properties. This education about the property is the first of its kind.
Daily insightful pieces are added to the blog part of Zameen.com. They cover many topics, including real estate trends, updates on residential society development, fresh home furnishings suggestions, legal and property documents, and much more.
Many Home and Lifestyle topics are available for discerning homemakers, covering everything from gardening advice to interior design to what color schemes work best for furniture and walls.
The Only Real Estate Price Index in Pakistan
You have an unusual combo to make wise real estate judgments when you combine the property pricing index tool with property search trends.
Different property sizes and types can be tracked throughout cities, and the prices are displayed in simple trend graphs. These costs are offered both for the total size and per square foot.
Exclusive Marketing by Zameen.com
Additionally, projects that Zameen.com only promotes are included in the New Project section. What does this signify, and what benefit does the endorsement "Exclusively Marketed by Zameen.com" provide?
You don't need to worry because Zameen.com meticulously examines these projects for every factor, including NOC, land availability, developer history, product marketability, etc.
Thus, "Exclusively Marketed by Zameen.com" signifies endorsement, assurance, and trust. You can find the Exclusively Marketed badge on the project page in question.
Disclaimer: At startupnoon.com, we aim to provide authoritative, trustworthy, expert advice. Our staff thoroughly researches, edits, and fact-checks all content. If you think we can improve this article, please email feedback@startupnoon.com.