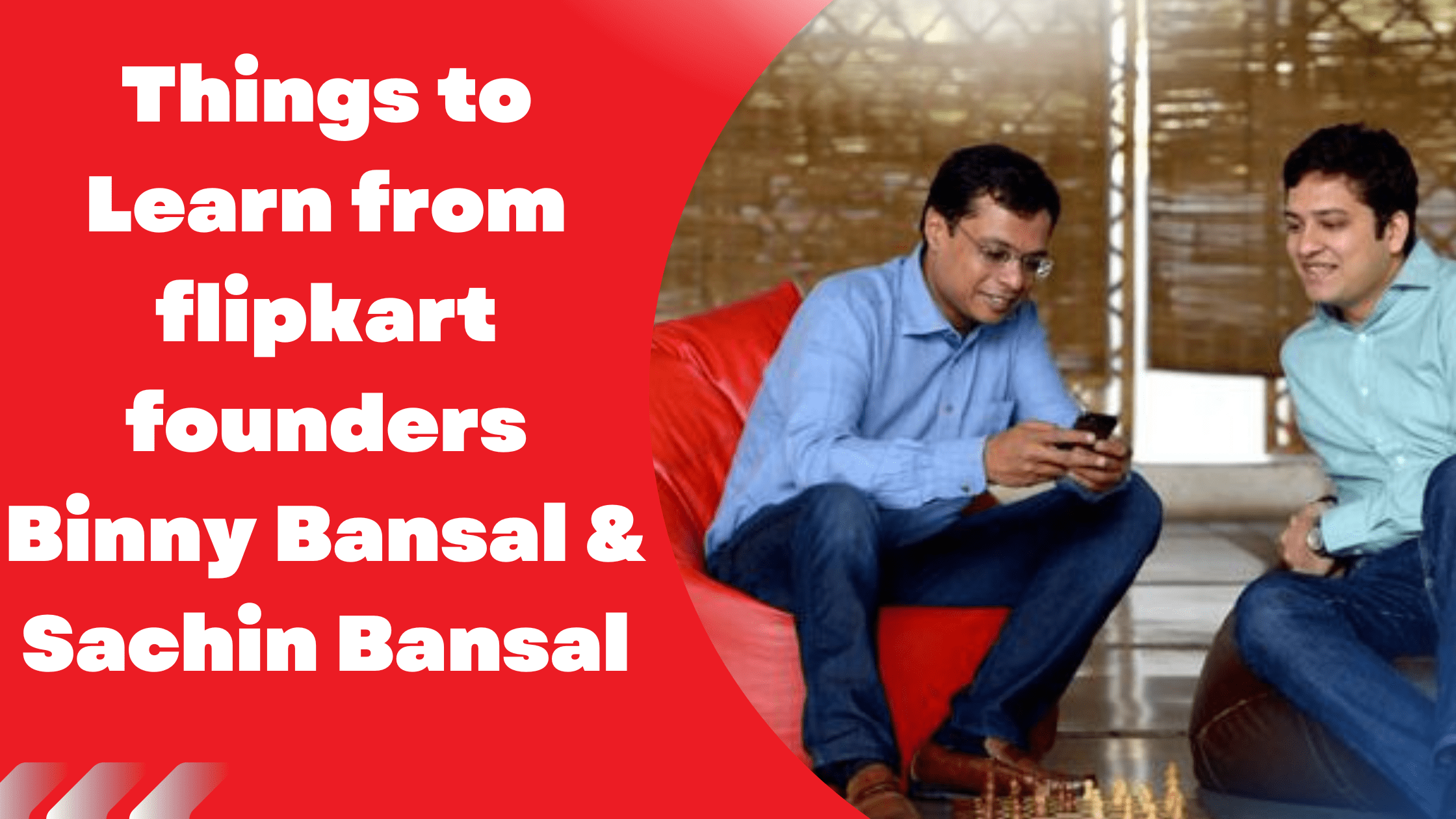 At startupnoon.com, we aim to provide authoritative, trustworthy, expert advice. Our staff thoroughly researches, edits, and fact-checks all content. If you think we can improve this article, please email [email protected].
In 2007, two engineers from famous IIT resigned from their jobs at Amazon and entered into the world of entrepreneurship. They understand the significance of the e-commerce industry and co-founded Flipkart Sachin and Binny Bansal were decisive in building an e-commerce business in India, They only were backed by their passion.
The Bansal duo noticed the dynamic shift in the technology world and realized the significance of e-commerce. Even though the online industry in India at the time was still considered niche but the Internet was taking over the world and the first iPhone had just launched in 2007. They understand that in the coming years the number of internet users would swell and the market would be highly prepared for a high-class e-commerce business. They took this opportunity and established an online shopping platform that prospers India's purchasing experience.
After spending multiple days planning, they establish a small book store name Flipkart in a small apartment in Bangalore. They consumed numerous restless nights but were determined in their commitment as they anticipated the prosperous opportunity in e-commerce in India. By the end of 2008, Flipkart started flourishing and had raised over $1 billion in business.
In September 2015, as per Forbes India Rich List, Sachin and Binny Bansal were named the wealthiest 86thperson in India with a net worth of $1.3 billion.
They have fought a hard battle to uplift the bar of the e-commerce shopping experience in India. Coming with such a sheer learning curve there are numerous points to learn from the Flipkart founders.
1. Pursuit Your Passion:
Sachin and Binny Bansal quit their jobs at Amazon to become entrepreneurs, which was not a wise decision by their family and friends at the time of 2007 because the number of internet users was very low and companies were hustling with deprived internet saturation and uncomfortable customer experiences. Moreover, the worst international crisis hit. They only were motivated by their passion and having and blessed with the foresight to understand the dynamics of the IT world they launched a small company and achieved their vision of changing the face of India's online shopping trends. The company soon stood tall with a net worth of $1.3 billion. Their success is a perfect example to learn how to build big giants from scratch. A person has to believe in his/her dream and focus and determination must bring them success.
2. Diversify If Necessary.
In their initial stages, Flipkart founders strived with logistics, depending on the inflexible logistics of India Posts and private courier companies. But things started to go slanting with Flipkart's incursion into electronics. They understood that depending on third-party logistics associates would not help them in the diversification of the product range. So they started their own logistics company called ekart which empowered them to enumerate so many value-added services like cash on delivery, returns management, and so on.
3. Your Business Should be Praised by Customers.
When the Flipkart founders commenced their e-commerce journey in India in 2007, there were very bad customer experiences. There were traveling sites like makemytrip through which e-commerce was escalating. Flipkart wasn't the first online business but the first to focus on customer service as its fundamental subject. They very well knew that enhancing the confidence of customers would help them high-flying in the e-commerce field.
4. Begin with Establishing Depth.
For the initial three years, Flipkart was only selling books online. Before they stretched their product line, the Flipkart founders made sure to deliver the best customer services, managing bandwidth, capital, and organizational structure. In 2007 they were only able to sell 27 books in the whole year. No matter how low the sale was, by end of 2008, Flipkart had done a business of over a thousand orders a day and in the following year, they started considered a big name in the book business.
5. Partner with people who believe you
The Bansal duo was challenged with a lot of refusals from the investor community. Tiger Global, a global investment firm, is considered entrepreneur-friendly and puts its trust in the Bansals' vision for Flipkart. In an interview, the Flipkart founders shared that Tiger Global proposed a higher cognitive process to the table, rather than book-keeping for every dollar spent. When Tiger Global invested in Flipkart, stockholders understood the growing power in this sector.
6. Experiments
During progressing time, never be afraid to experiment. After initially being a book vendor for 3 years, Sachin Bansal made a diversification in the business and introduce a new product range. Later in 2014, they acquired Myntra and jump into the fashion and clothing sector too. If you have big plans never limit yourself only to the initial dreams.
7. Make a quick move from execution to strategy
Primarily, as a small online book store, both Flipkart founders would be engaged with everyday implementations. They were looking after every department even customer support. They confess that they never forecast the business growth for over two or three months at that moment in time. They understood their limitations in 2008 when they were looking for investment and were rejected by many potential investors. This practice directed them to avert their focal point from execution to strategy.
8. Inspire:
A successful entrepreneur always believes in sharing the insights, ups, and downs of the business so others can take inspiration and learn the lessons. Flipkart founders were the Entrepreneur of the year 2012-2013, they also helped and assisted many of their followers and young entrepreneurs by sharing their phenomenal journey via their blogs.