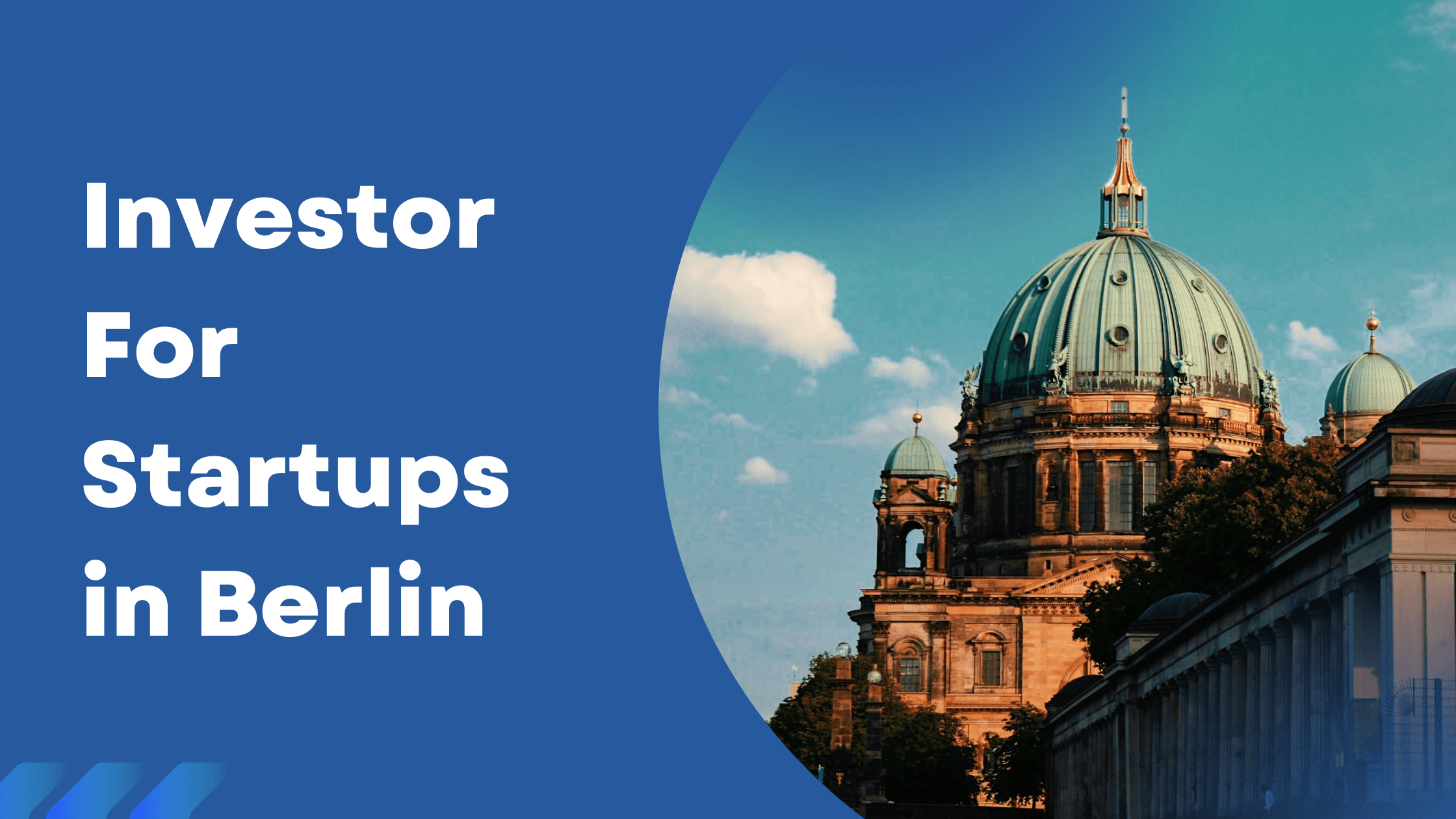 At startupnoon.com, we aim to provide authoritative, trustworthy, expert advice. Our staff thoroughly researches, edits, and fact-checks all content. If you think we can improve this article, please email [email protected].
As an entrepreneur, one question that everyone has heard of is, how to find investors for startups in Berlin and here we are to clear the ambiguities. For this article, we have specifically targeted the Berlin marketplace. Berlin is known for its progressiveness and creativity. And this might be the reason that it is a few of the countries that have the most number of startups. According to Dealroom, there are around 1958 verified startups headquartered in Berlin. In fact, during the pandemic, the capital of Germany has welcomed 200 new startups. The next question you may ask is how to find investors for a startup in Berlin.
Idea Behind Startups
Startups are the new common thing in today's world. It all started when people started to realize that they can be their own boss too. Despite all the perks that a job can provide you, people hate to be dictated. They want the work to be done at their own pace with their own time management. And this is where the concept of startup was generated. Also, a startup not only brings ease but also helps to execute some ideas that some innovative minds have. This generation has brilliant ideas to put on the table. They have acquired this knowledge from various sources such as the internet through social media. After all, social media is not such a bad place to be. 
In order to cater to all the innovative ideas, startups are created. Sometimes it is a cumulative effort of like-minded people but some individuals have the potential to manage everything on their own. Startups are a great learning space because the people there have grounded personalities and they are ever ready to be learning support for others. They have such gratitude because they have achieved each bit of success on their own and they know the value of their journey.
As people are getting aware of the term Startup, they are getting attracted towards it and it is no wonder there is some crazy competition in the market. In this chaos, it is rather difficult to find good investors for startups in Berlin for your project. The idea has to be innovative with utmost possibility for a good turnover. And this can attract some investors for startups in Berlin.
How To Prepare For A Search Of investors
Investors for startups in Berlin are ready and prepared to fund businesses that are hard to come by in Berlin because the competition is getting tough day by day. You will need a well-thought-out strategy.
Ask yourself, What are my wants and desires? first. You must be clear about this in order to find investors who are a good fit for your firm.
Second, you need to attract investors for startups in Berlin with a thorough plan of your project. It is a one-time chance to engage the investors in your idea and it can be a Hit or Miss. 
Lastly, you might wonder how to find investors for startups in Berlin. Well, we have curated a list of some well-known investors with an amazing background in successful projects.
VCs In Berlin
In the early stages of a company's development, having access to venture money is critical. However, compared to other markets, venture capital is still in short supply in Berlin.
According to the results of the Deutscher Startup Monitor 2020, venture capital investments are on the rise again as a source of funding: 18.6% of the companies polled said they had received venture capital. The proportion of VC recipients was 14.6 percent the prior year.
The monitor also demonstrates how important location is. Berlin is home to about one out of every four VC recipients.
Creandum
It was founded in 2003 in Stockholm by Stefan Lindeberg. Creandum is a significant European early-stage venture capital business, with investments in Spotify, iZettle, Depop, Klarna, KRY, Epidemic Sound, and Small Giant Games, among others. Creandum is headquartered in Stockholm with offices in Berlin, London, and San Francisco.
In 2008, Creandum and Northzone, a European venture capital firm, were the first to invest in Daniel Ek's music technology enterprise.
EarlyBird
Cem Sertoglu, Christian Nagel, Hendrik Brandis, Roland Manger, and Rolf Mathies started this Berlin firm in 1997, and they know what they're doing. N26, Freight Hub, Xain, Arthro Kinetics, Amaxa Biosystems, Alantos, Wunderlist, carpooling.com, and others are among the companies featured.
Earlybird is a European venture capital firm that focuses on technology startups. Earlybird, which was founded in 1997, invests in all stages of a company's growth and development. Earlybird is one of Europe's most experienced venture investors, providing not only financial resources but also strategic and operational help as well as access to an international network and capital markets to its portfolio businesses. Earlybird manages a number of funds with a focus on digital and health innovations in Eastern and Western Europe. Earlybird is one of Europe's most successful venture capital firms, with EUR 1.5 billion under management, seven IPOs, and 30 trade sales.
TempoCap
TempoCap is a growth equity technology investor based in London, United Kingdom, that specializes in direct secondary deals. The organization provides companies with both primary capital and liquidity solutions for sellers, entrepreneurs, business angels, venture investors, and corporations.
In addition to single-company investments, the firm suggested funds purchase entire portfolios of investments from other types of investors, such as venture capital funds, corporations, banks, and notable business angels. The firm focuses on designing agreements that are suited to a seller's individual goals.
Angel investors in Berlin
Business angels, also known as an angel investor, are particularly popular capital providers because, in addition to their funds, they virtually always give their expertise as a coach. Managers, industry specialists, and business individuals who desire to help emerging enterprises are commonly referred to as sponsors.
Angel investors and co-founders are included in the same category as founding angels, but they come in as investors or even co-founders before the company is formed. The key distinction between a VC contributor and private equity investors is the time of the investment. Entrepreneurial angel investors typically invest in firms at an early stage and are more involved in the development process.
The Business Angel Club
Business Angels Club Berlin-Brandenburg is a Berlin, Germany-based angel investor that seeks to invest in the information technology, software, media, and healthcare sectors.
It gives access to business angels with many years of experience as self-employed, founders. And management positions. It provides the startups with investors with great money and a good knowledge of industries.