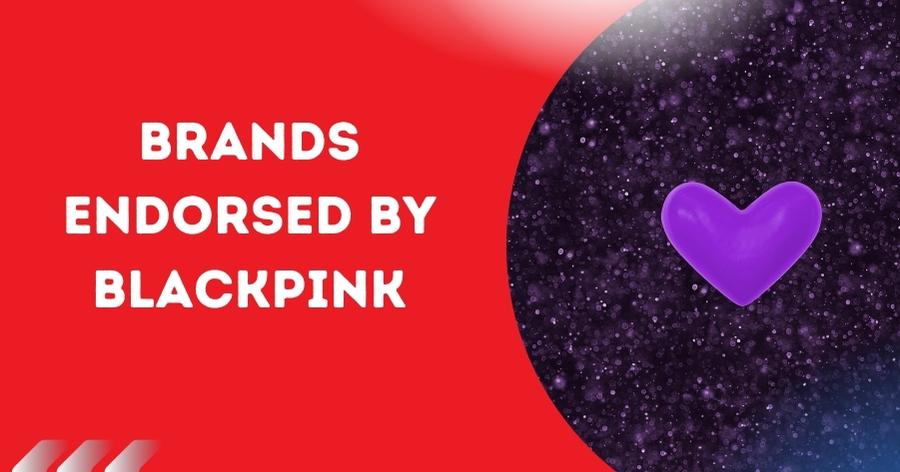 At startupnoon.com, we aim to provide authoritative, trustworthy, expert advice. Our staff thoroughly researches, edits, and fact-checks all content. If you think we can improve this article, please email [email protected].
Blackpink has cemented themselves as one of the biggest K-pop girl groups in the world. With their catchy songs, synchronized dance moves, and girl-crush image, Blackpink has amassed dedicated fans known as "Blinks" across the globe. A major part of Blackpink's global appeal and influence stems from their partnerships with various high-end luxury brands.
Jisoo, Jennie, Rosé, and Lisa are coveted by top fashion labels as brand ambassadors and campaign stars. The Blackpink members have signed endorsement deals and collaborated on collections with numerous prestigious brands like Chanel, Dior, Celine, and Saint Laurent.
Here is a list of brands endorsed by BLACKPINK members :
Lisa:
Bulgari
Celine
Mac
Adidas
Penshoppe
AIS Thailand
Chivas
Jisoo:
Dior
Adidas
Pepsi
Samsung
PUBG Mobile
Shopee
Jennie:
Chanel
Calvin Klein
Dior
Tiffany & Co.
Adidas
Sprite Korea
Rosé:
Jisoo's Partnership with Dior
The luxury house Dior has named Jisoo as a global fashion and beauty ambassador, making her Dior's first ever global ambassador from South Korea. This high-profile partnership kicked off in Spring 2021 and Jisoo has fronted major campaigns for the brand since.
In March 2021, Jisoo was unveiled as the star of Dior's new beauty campaign promoting the Dior Addict lipstick collection. She has also walked the runway and sat front row at Dior's fashion shows. Jisoo embodied sophistication and glamour as the face of Dior's 2022 Spring/Summer fashion campaign.
Jennie's Collaborations with Chanel
As Blackpink's rapper and solo artist, Jennie has developed a distinctive fashion aesthetic. It's no surprise that luxury brand Chanel quickly tapped Jennie to serve as a brand ambassador. She has represented Chanel since 2018.
Jennie has appeared in several prominent campaigns for Chanel, including ads for the Coco Neige collection and Chanel No.5 L'Eau. She stunned on the runway modeling Chanel's Spring/Summer 2020 Ready to Wear collection.
Jennie's most notable Chanel collaboration was designing a capsule collection as part of Chanel Korea's Fall/Winter 2020 collection. The Jennie by Chanel collab featured revamped takes on classic Chanel pieces.
Rosé as the Face of Saint Laurent
With her elegant style and vocal talents, Rosé landed a brand deal with the iconic high fashion house Saint Laurent in 2020. Rosé represents Saint Laurent in Asia and fronts campaigns for the brand globally.
In July 2021, Rosé was revealed as Saint Laurent's global ambassador and the face of their Fall/Winter 2021 campaign. She perfectly embodied the brand's sleek aesthetic in photos and videos shot by designer Anthony Vaccarello.
Rosé also partnered with Saint Laurent for a capsule collection in 2022 inspired by the advertisements she starred in. The singer worked closely with Vaccarello on the collaborative 10-piece line.
Lisa's Endorsements with Celine and More
As Blackpink's lead dancer and "fashion icon" member, Lisa has been tapped by many major labels to represent their brands. In 2020, she became a global ambassador for Celine.
Lisa has appeared in Celine's Summer 2021 campaign and celinexLisa capsule collection. She was also named global brand ambassador for BVLGARI and MAC Cosmetics.
In 2022, Lisa made her runway modeling debut walking in the Celine Fall/Winter 2022 show at Paris Fashion Week. With her trendsetting style, Lisa will likely partner with more top designers.
Blackpink Members as Tiffany & Co. Ambassadors
The full Blackpink group was selected by luxury jewelry brand Tiffany & Co. in 2020 to front their brand globally. To kick off this collaboration, Blackpink starred in the Tiffany HardWear digital campaign.
In 2021, Tiffany & Co. announced they renewed their partnership with Blackpink. For the brand's T1 collection launch, Blackpink performed their hit "How You Like That" in Tiffany-designed looks at a global campaign event.
Having all four stars represent the Tiffany brand has helped attract younger audiences and boosted the brand's trendy, youthful image.
Driving Social Buzz and Sales with Luxury Partnerships
A major incentive for brands seeking out Blackpink is thesocial media engagement and sales lift the collaborations generate. Everything from luxury dresses to handbags and jewelry fly off shelves when flaunted by Blackpink.
Jisoo's posts as Dior's ambassador rack up millions of likes and comments quickly. Jennie sported Chanel looks at press events, driving chatter and purchase demand. Blackpink's ties with these elite fashion houses offer continued mutual benefit and visibility.
Appeal to the Coveted Gen Z and Millennial Demographics
Luxury labels have taken notice of Blackpink's incredibly engaged fandom of young, fashion-forward followers. Tapping Blackpink as brand representatives has allowed fashion houses to authentically appeal to Gen Z and Millennial demographics.
Younger generations like these relate to Blackpink and trust their style choices. Luxury brands crave this kind of organic connection with younger shoppers. Having Blackpink as the face of their labels helps luxury houses stay relevant.
Global Reach Expands Brands' International Presence
With fans all across the Americas, Europe, Asia, and beyond, Blackpink offers luxury brands instant expanded global visibility. When Jisoo sports Dior or Jennie rocks Chanel, it gets noticed and shared worldwide.
This kind of international marketing reach is highly attractive for high-end fashion labels looking to increase awareness and sales globally. Blackpink's global fandom allows them to propel brand growth in markets outside Asia.
Conveying Luxury Brands' Values to the Masses
By aligning with Blackpink, labels like Dior and Chanel can stay true to their brand image while spreading awareness beyond high fashion insiders.
Blackpink's relatable personalities and social media presence helps them transmit brand values to mass audiences authentically. Jennie makes Chanel's timeless sophistication feel relevant and aspirational to fans.
Conclusion
Thanks to their diverse talents, trendsetting style, and idol status, Blackpink has become a favorite for luxury brands like Dior, Chanel, and Tiffany & Co. These partnerships have proven mutually beneficial through increased reach, social buzz, and sales. For top fashion houses, Blackpink represents a gateway to younger generations worldwide. The influencer power of Jisoo, Jennie, Rosé, and Lisa will likely continue capturing the luxury world's attention for years to come.